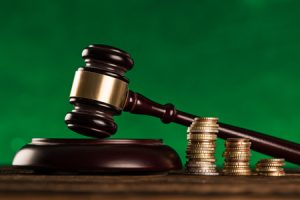 Items sold at auctions verge on the artistic, the fabulous, the rare, and the iconic.
Some of the world's most expensive items sold at auctions range from a balloon animal statue to an iconic dress worn by Marilyn Monroe.
Take a look at what some people were willing to pay for the following items.
"Portrait of an Artist (Pool with Two Figures)"
Painted in 1972 by artist David Hockney, the "Portrait of an Artist (Pool with Two Figures)" sold for $90.3 million at a 2018 auction, breaking the world record in price of a work by a living artist. This work takes the place of the previous world record holder, the orange "Balloon Dog" by artist Jeff Koons.
1962 Ferrari 250 GTO
Cars fetch a hefty price in general, but nothing like the 1962 Ferrari 250 GTO, sold at auction in 2018 for $48.4 million. This sale set the record for the highest price ever paid for a car at a public auction.
Marilyn Monroe's gown
Have you ever had anyone sing "Happy Birthday" to you in the style of Marilyn Monroe?
Monroe's rendition which she sang to President John F. Kennedy in 1962 is one of the most iconic moments of her star-studded career and the dress she wore that night also gained its own popularity.
Ripley's Believe it or Not bought the dress for $4.8 million in 2016, making it the most expensive dress sold at an auction to date.
The Pink Star
Weighing in at 59.6 carats, The Pink Star sold within the first five minutes of bidding at a 2017 auction in Hong Kong. The diamond sold for $71 million, making it the most expensive jewel sold at an auction to date.
At Smith Co. Auction & Realty, we strive to bring you the latest and greatest in live auctions around the world. Stay up-to-date on our auction blog and when you're itching to start bidding, be sure to check out our upcoming auctions here in Oklahoma!