Ira Smith was born and raised on a small farm north of Mooreland, Oklahoma. It was at an early age that he fell in love with tractors and quickly developed a love for the land. At the age of 14, Ira began working for area farmers and ranchers and quickly learned how to operate multiple different types of equipment.
Ira graduated high school in 1980 and began his college career in Shawnee at Oklahoma Baptist University. He later attended Northwestern Oklahoma State University in Alva, Oklahoma and Oklahoma State University in Stillwater. During Ira's college career he completed auction classes, marketing classes, soil classes and many different other agriculture related studies. On the weekends and during the summer he worked auctions throughout northwest Oklahoma and the Panhandle. This is how he received his start selling everything from farm equipment and heavy machinery to real estate. Ira received his real estate license in 1983, graduated from Oklahoma State University in 1985 and in 1987 Smith & Company was formed.
Ira desires to be on the leading edge of auction technology and received the Auction Technology Specialist (ATS) designation in 2012. As an ATS graduate, Ira is among less than one percent of auctioneers throughout North America with this specialized training.
Ira is very involved with community and loves to give back. He conducts many benefit auctions throughout the area some of which include the NW Oklahoma Cattlemen's Foundation annual benefit auction, the Mid-day Ambucs annual benefit auction, NW District NRA banquet and auction, OSU Posse club annual fund raiser auction, Woodward Chamber of Commerce annual benefit auction, and many surrounding area 4-H and FFA trophy auctions.
Ira has held offices such as Past President and Board Member for the Oklahoma State Auctioneers Association, Longtime Member of the National Association of Auctioneers, Past President and Board Member for the Board of Education Mooreland, OK, President and Board Member of the Mooreland Economic Development Organization since 1997, Member and Past Chairman of the Board for the Woodward Industrial Foundation, Past Chairman of the Board of Directors for the Woodward Chamber of Commerce, and currently serving as Chairman on the Woodward Hospital Board and the Board of Directors for the Northwest Senior Living Foundation.
Ira has also been fortunate to receive several awards including:
2016 Woodward Citizen of the Year
2012 State Auctioneers Association Hall of Fame
Recipient of the Black Jacket Award for continued support and contributions to the Woodward District Premium Livestock Show
Voted Best of the Best Auctioneer by the Woodward News every year consecutively from 2001 through present
Voted Most Popular Real Estate Agent 2001 and 2012
Received the 2010 High Plains Technology Partners for Progress award from the Oklahoma Association of Technology Centers
2006 Best Color Advertising Contest Winner at the Oklahoma State Auctioneers Association Convention
Honorary Chapter Member of the Mooreland FFA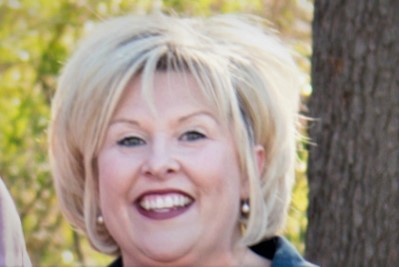 Cathy Smith attended Northwestern Oklahoma State University in Alva and Oklahoma State University in Stillwater. Her professional experience includes newspaper marketing, professional printing, accounts payable and receivable, and insurance management. Cathy serves as the Children's Church Director at Mooreland First Baptist Church. She holds a sales associate real estate license and is a member of the Oklahoma State Auctioneers Association and the National Auctioneers Association.
Cathy resides in Mooreland with her husband Ira and together they have 5 children and 10 amazing grandchildren.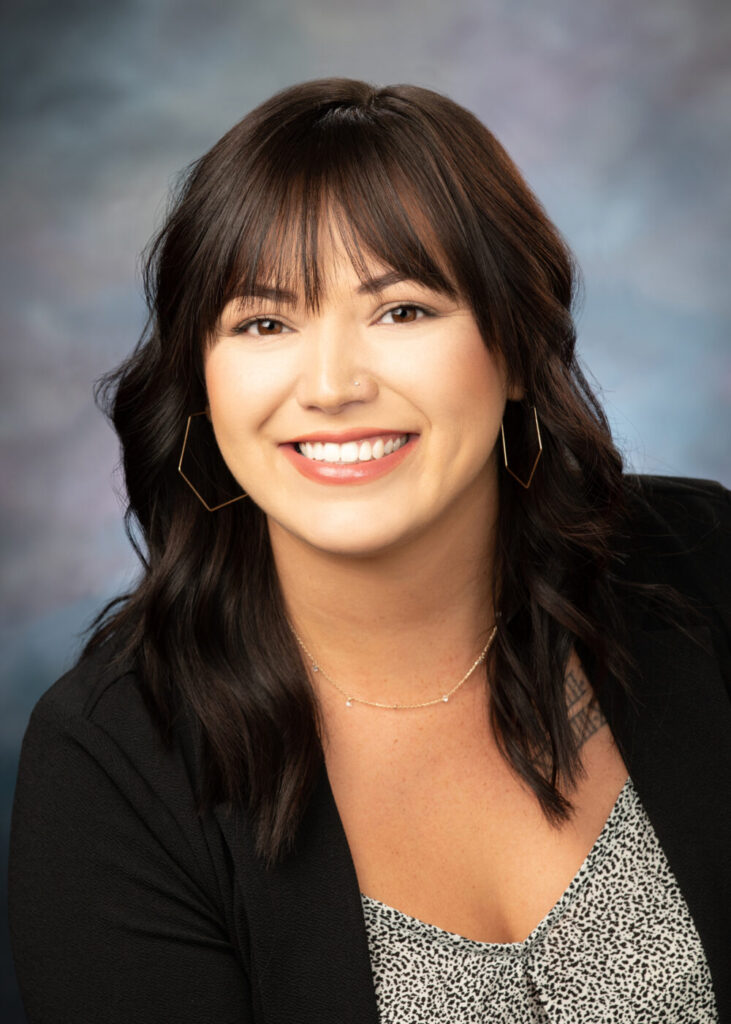 Aspen Gambrel is a native to Northwest Oklahoma. She graduated from Woodward High School in 2012 and loved it enough that she never left. As the Administrative Assistant for Smith & Company Auction & Realty, Inc., Aspen will do everything in her ability to assist you with any need you may have, whether it be getting you to the correct realtor or getting you information for the next auction.
Prior to Smith & Company Auction & Realty, Inc., Aspen was a caregiver (a.k.a. superhero) at Boomer Kid Club where she attended numerous Early Education Development Courses and learned the true meaning of patience. Aspen has a deep love for family and spends her after-hours with her fiance' and her little brothers and sisters.
Buck Hutchens is a lifelong resident of Vici, Oklahoma. He is a 1997 graduate of Vici High School, a 1999 Clarendon College graduate with an Associate's Degree in Ranch & Feedlot Management, and a 2001 graduate of Oklahoma Panhandle State University holding a bachelor's degree in Agribusiness with minors in Agronomy and Animal Science. Buck joined Smith & Company in 2004 as a Real Estate Sales Associate & Auctioneer. Buck is a graduate of Texas Auction Academy and the Professional Ringmen's Institute. Buck pursued his broker's license and in January 2019 was named Managing Broker of Smith & Co. Real Estate Marketing Professionals, Inc.
Buck is very actively involved in our community. Currently, he is an Assistant Chief of the Vici Volunteer Fire Department and has served as a Volunteer Firefighter for 16+ years; Secretary of the Northwest Oklahoma Range Fire Association and member for many years; Chairman of the Vici Education Foundation; Vici Chamber of Commerce member; Shattuck Chamber of Commerce member; Oklahoma Cattlemen's Association Lifetime member; serves on the Board of Directors of the Northwest Cattlemen's Foundation and is a Lifetime Member; serves on the BCD Leadership Committee; is a member of the Oklahoma Auctioneer's Association and the National Auctioneer's Association.
Some of the awards Buck has been honored with include:
National Resource Conservation Service – District Cooperator of the Year 2014; Oklahoma Auctioneer's Association Pro Bid Calling Contest Top 10 Qualifier 2018, 2017, 2016, 2015; Professional Ringmens Institute Graduate; and Texas Auction Academy Graduate
In addition, Buck is owner/operator of a commercial cow/calf operation. Buck's greatest joy comes from time with his two sons Ethan and Tate. He has never met a stranger and enjoys meeting new people. He is always willing to assist in meeting their needs. Buck's diverse knowledge has made him a very valuable asset to our organization and our community.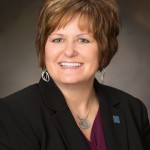 Debra is married to Kenny Rounds. They live in Leedey, Oklahoma and have 2 children Jocelyn and Sheldon. She studied business at Northwestern Oklahoma State University and Oklahoma State University. Debbie received her Real Estate license in 1986 and was active until 1990 when she took a leave of absence to stay at home with her children.
In 2006, Debbie started working part-time for Smith and Company Auction & Realty, Inc., helping with estate auctions, personal property auctions, mineral auctions, and open houses. Debbie is currently an active Real Estate Sales Associate for the company.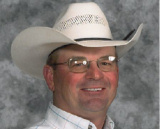 Kenny is a Rancher/Farmer in Leedey, Oklahoma. He is married to Debra Rounds and they have two children, Jocelyn and Sheldon.
Kenny graduated from Oklahoma State University in 1981 with a degree in Animal Science. Kenny joined Smith and Company in 2006 as an auctioneer and also helps out as a ringman.
Kenny serves his community by participating in several local events.
David is a native of Shattuck, Oklahoma. He holds a bachelor of science degree in business from Northwestern Oklahoma State University and graduated from auction school in 1983.
David has conducted several hundred auctions in NW Oklahoma over the past 30 years and has been a top ten finalist in the Oklahoma Auctioneers Association bid calling contest. David and his wife Tammy enjoy farming and ranching in the Shattuck area and spending time with their children and grandchildren.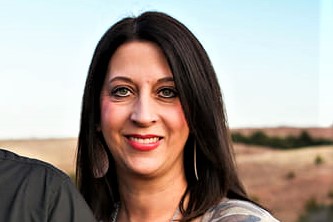 Brandy is a 1998 graduate of Northwestern Oklahoma State University, where she obtained her Bachelor of Science degree in Elementary Education. She has been teaching kindergarten for 21 years, all at Mooreland Elementary in Mooreland, Oklahoma.
Brandy and her husband Ty own a farm outside of Mooreland and, together with their son Bayler, enjoy all the great things that farm life brings. She loves family time and following Bayler to all of his events. When Brandy's husband passed down his love for auctions to their son, she decided it would be a good idea to get involved and maybe keep them out of trouble. Brandy joined the Smith & Co. team in August 2018 as a clerk and, since that time, has filled many administration roles. Brandy is an excellent addition to our team…now, if only she could keep those boys out of trouble….