A land auction offers one of the easiest ways to invest in property. The process is very straightforward, and every potential buyer is placed on a level playing field. Here are a few things to know in order to be successful at your next land auction!
Research and be prepared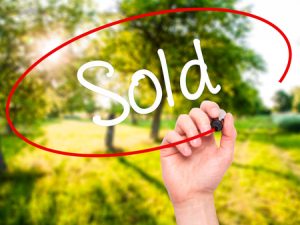 Often, the team of real estate agents that are running the land auction will gather information about the property and make it available to you prior to the auction. Read up on this extensive summary of the land and plan a visit before the day comes to make your bid.
Have a look around the neighborhood and research the property values of nearby land. This will help you decipher the value of the land you're looking to buy. It will also help you determine your budget and what you're willing to spend before attending the auction.
A land auction is beneficial for the buyer and the seller
Going into a land auction, you should know that you really can't lose. Everyone in attendance has a fair shot of obtaining the land and you will never have to pay more than the land is worth, which protects the buyer's wallet. If you're a seller, you can set a reserve price which is a minimum amount unknown to the bidders. This ensures that you do not lose on your investment.
Find a land auction near you
Smith & Co. Auction & Realty deliver 100-125 live auctions a year to Northwest Oklahoma, selling everything from residential real estate to industrial equipment. Browse our list of upcoming auctions of land from 160 to 3100 acres large! Call us at 580-254-3975 today to speak to one of our experts and learn how we can help you set the best price for your land!