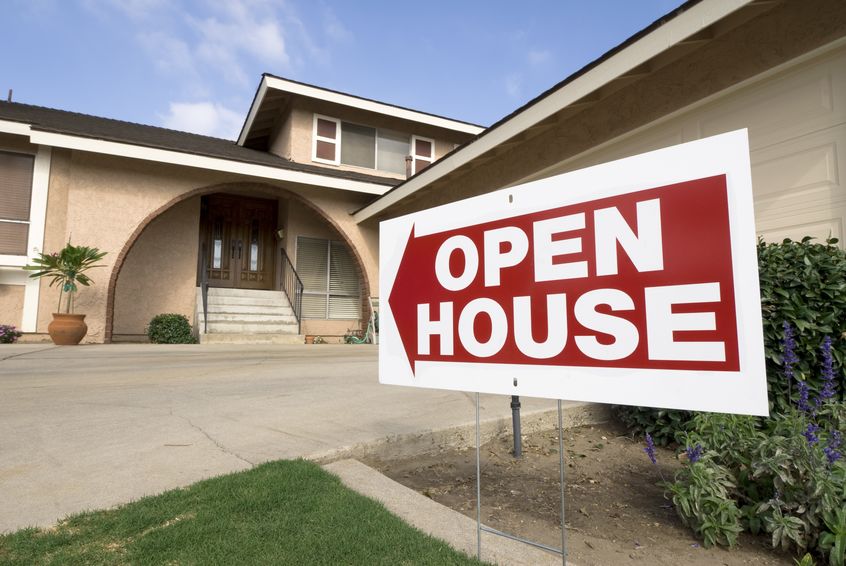 Summer is a great time to be in the real estate market. The weather is beautiful and the days are long, which means plenty of interested buyers are willing to attend showings and open houses. Buyers are also extra motivated this time of year, since most want to close on a place before school starts or the colder weather sets in.
Like any other season, there are certain measures you should be taking in summer to make your house appealing to the most buyers. When it comes time to prep for your summer open house, here are a few tricks to help you put on a fun, welcoming, and profitable showing!
Keep your house cool and comfortable.
Prospective buyers aren't going to want to spend time in a hot and muggy house, and when you're selling you want them to spend as much time falling in love with your space as possible. Make sure your house offers a cool reprieve from the summer heat by turning on fans and AC a few hours before buyers arrive. A good temperature to aim for is about 70 degrees.
Put emphasis on outdoor living spaces.
At this time of year when the sun is shining and temperatures are high, buyers will be looking for houses that offer a comfortable place to spend time outside. Appeal to this desire by highlighting areas of your home where they can enjoy the outdoors. Focus on spaces like the backyard, patio, pool, and front porch, if you have any. Just be sure to provide some shade in these areas, so buyers don't get scorched.
Offer refreshments.
A cool bottle of water and a plate of tasty cold fruit will go a long way when it comes to making a good impression on buyers who are coming in from being in the summer sun. Set up a table or directly offer simple refreshments like water, iced tea, juice, popsicles for kids, and other cold snacks for guests of your open house. It'll be a nice welcoming touch to make your place feel like home, as well as encourage prospective buyers to linger for longer.
The best way to ensure your open house and summer home sale are a success is to work with an experienced local real estate agency. In Northwest Oklahoma and Kansas, Smith & Co Auction & Realty is the agency you need. We'll help you sell your home for top dollar, so all you have to worry about is getting your new place ready for that end-of-summer party.
Contact us today to discuss the details of your home sale!