Few people reach the iconic status that Marilyn Monroe did, and 56 years after her death, she's still making headlines.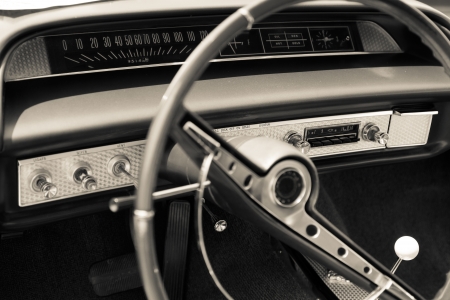 Later this year, the Thunderbird will hit the auction block and fans are floored over the opportunity to own her iconic car. The car is a raven black convertible which was owned by the actress between the years of 1955 and 1962, the same year the actress died.
It was purchased in December of 1955 in Westport, Connecticut and was believed to have been a present from Milton Greene, Monroe's business partner and personal photographer.
Monroe passes the Thunderbird on
She gave it away a few months before her death when she gifted it to her acting coach's son for his 18th birthday. However, she was known for loving the car and used it for important life events. In fact, the car was used to transport Monroe and playwright Arthur Miller to their wedding ceremonies (civil and private) in 1956.
Julien's Auctions will be responsible for the sale of the vehicle and reportedly has proof from the current owner of its origins. The car was recently restored but looks and drives as it did in its heyday. The car is expected to sell for between $300,000 and $500,000.
If Monroe's car isn't what you're after, then we may have a few suggestions. At Smith & Company Auction & Realty, we sell everything from farm machinery, to 3100-acre ranches, and beyond. Browse our upcoming auctions and give us a call at 580-254-3975 with any questions!