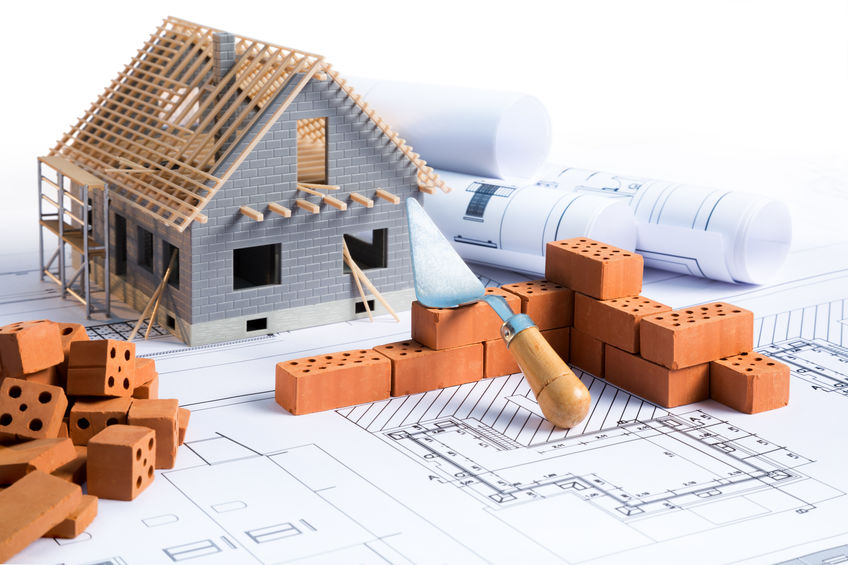 There are a lot of decisions to be made when it comes to finding the perfect home for you and your family. One of the first ones you'll have to tackle when you're ready to become a homeowner or move on to a new property is whether you want to buy an existing house or have one custom-built. Like most decisions, there are pros and cons to both options to consider.
Why Build a House:
Customization
The most obvious advantage and biggest draw to building a new home instead of buying is the ability to customize. Building a house give you total control over everything from the land it's on to the floor plan to the crown molding. You're able to choose details and features that match your exact needs and tastes.
New Home Quality
Everything is fresh when you build your own home. You're the first one to live there, so you'll never find damage left by someone else. Plus, you shouldn't have to worry about major repairs or renovations for years.
Updated Technology
New builds are made with the newest technology and modern features for you to enjoy in their very design. You can also trust that they're built to current building codes and made with energy-efficient materials that are better for the environment and help cut costs in the long run.
Why Buy a House:
Cheaper
On average, it's cheaper to buy an existing house than build a new one in most locations. Also, when you're buying, the real estate agent you work with can help negotiate a better price.
Faster
Finding the right land, designing a new home, and completing the construction process takes more time than it does to buy an already-built home. If you're on a tight schedule, the move-in time for an existing house is much quicker.
Convenience
While it is nice to be able to curate every feature and element of the home you live in, the process can be a bit of a headache. When you buy a home, you won't have to stress over getting every detail just right or worrying your space won't turn out how you envision it. Your biggest decision is simply yes or no!
Whether you decide that building or buying a house is the right move, Smith & Co. Auctions & Realty can set you up with everything you need. We're constantly auctioning off new tracts of gorgeous land that would be the perfect foundation for your custom home. Or, work with one of our real estate agents to find the house for sale or auction of your dreams.
Reach out to a member of our team today to learn more about our upcoming land and real estate auctions and property listings!