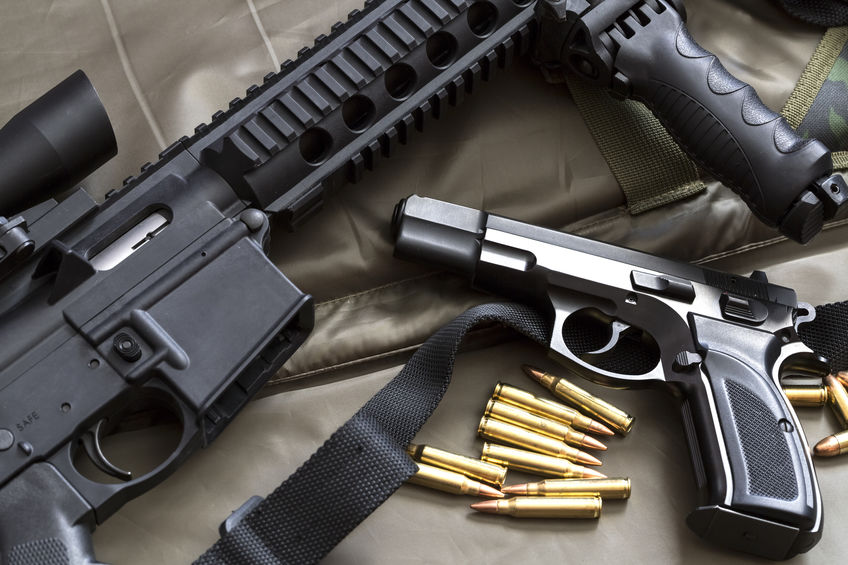 Auctions are a great way to get a good deal on all different types of things. You can buy everything from multi-acre properties to farm equipment to used cars and beyond. One of the more popular items that auction goers are often seeking? Firearms—yup, you can buy those at auction too!
Whether you're looking for a special antique gun or just something new to take to the range, you can find firearms of all kind at consignment, estate, or dedicated gun auctions. Of course, just like buying anything else at this type of event, there are a few things you'll want to be aware of if you're planning to buy a firearm at an auction.
Don't get distracted during the bidding.
When you're sitting at an auction surrounded by competing buyers, it's easy to get caught up in the atmosphere or overwhelmed with the choices being presented to you. Take a look at the inventory list the auction house will publish beforehand and narrow down the firearms that interest you. Keep your eye on these alone, so you don't get swept up and spend more than you planned for or go home with the wrong gun.
Be prepared to follow federal and state regulations.
Some people hold the misconception that auctions are where shady figures go to buy guns illegally. Obviously, this is not true, as all legitimate auctions are subject to normal state regulations and federal laws for selling firearms. Mostly, this just means you have to be of age—18 and older to purchase a long gun and 21 and older to purchase a handgun. If your state requires a license to purchase a gun, you will have to present yours to the auction company. Most auction houses will also require a background check.
Inspect the gun you're interested in ahead of the auction.
Before auction day rolls around, conduct a detailed inspection of any guns you may or plan to bid on. It is best to do this in person, so you can see if the gun is a good fit for you and inspect its condition closely. Typically, auctions will have a preview period during which you can do this ahead of time. This will be helpful for you to research the value of the firearm and determine what your bidding limit will be.
At Smith & Co Auction & Realty, we are constantly holding auctions filled with high-value items that you have the opportunity to get for a steal. Along with our regular land, real estate, and industrial equipment auctions, we often have consignment or estate auctions that include a long list of firearms in excellent shape.
To stay up to date on our upcoming auctions, check in on our website or contact our team today!