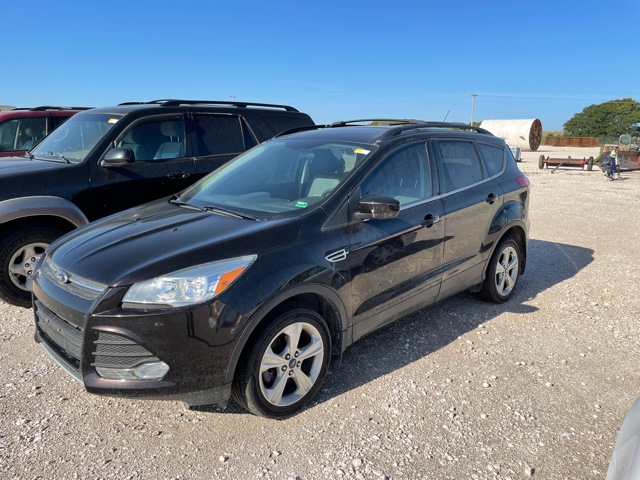 Live-on Site / Simulcast
Begins:
09/25/2021 10:00 am
Location:
Smith & Co, Auction Facility, 10762 US Hwy 412, Mooreland, OK
View Sale Bill
Bid Online
Bidding from a phone or tablet? Try our bidding app!
Preview
Mon-Fri 9 a.m. – 5 p.m. & Saturday 9 a.m. – Noon
Gun Preview: Friday, Sept. 24th 4-6 p.m.
Auctioneer Notes
**On-Line bidding is available on ALL items. However, there is items that will be offered on-line ONLY and not in the live auction. **
Online Only Bidding begins Sept. 13th and will begin to conclude at 1 p.m. on Sept. 25th.
Simulcast Auction Description
This is a Simulcast Auction. Bidding will be available both online and in person.
Items will be sold in our climate controlled facility on digital screens. Inspection of items should be done PRIOR to the auction. This is only a partial list! Come By & See Items Added Daily!
GUNS SELL @ 10 a.m.
*All Federal and Firearm Laws will be followed. Gun purchasers will be required to provide a valid ID and pass a background check.*
Armi Sport – Italy .44cal, Black Powder #44471
Beamon Pellet Rifle
Browning 10ga. Model 28 Pump #22172NR192, Signed Michael Collins
Chiappa Model 1873-22 LR/Mag
Cricket .22 OR Youth
Crosman Arms V-305 Slide Action BB Air Rifle
Crosman Marksman Repeater BB .177cal Pistol
CVA Black Powder #006515
Daisy Heddon 30-30 Buffalo Bill Scott, Lever Action, Vintage
Fab National .32cal Handgun-Browning Patent Depose-Semi Auto
FEG PA 63 .9mm MAK Semi Auto Pistol, Holster, 2 Clips
GAMO Big Cat 1250 fps Air Rifle
GAMO Bone Collector Bull Whisper .177cal w/Scope, Nice
Glock .22, .40 Swcal Semi Auto
Heritage Barkeep 22 L.R. Revolver
Heritage Rough Rider .22 Revolver & Holster, Mag
Heritage Rough Rider 22 L.R. Revolvers
Howa Model 1500, 6.5 Creedmore, Ser#549315, w/Diamond Nikko Sterling Scope 4-16×50
JC Higgins Model 583-1101 Sears & Roebuck 16ga
John Wayne Commerative JW29657 Hondo Stage Coach 32-40cal, Ser#JW29657
Keltec PMR-30 22WMR Semi Auto Handgun w/2 Clips, Still in Box
Lanrer O/U .12ga w/Acu Trigger, SilverLite
M&P Auto, 2 Clips, Ser#JBV6584
Marlin Model 925M, .22 Win Mag
Pointer 20ga Shotgun Semi Auto, Youth
Remington 1100 LT 20ga., 2 Barrels Mod & Full
Remington Model 11-48, .20ga. #5861502
Remington Model 11-48, .28ga #4029741
Remington Model 11-48, 12ga. #5046660
Remington Model 11-48, 16ga. #5517168
Remington Model 660, .243 Win w/Scope #6270471
Rossi .22cal w/Octagon Barrel
Ruger M77, Mark 2, 7mm Rem. Mag, Tasco Scope, Ser#784-49764
Ruger Model 10-22, .22cal, Tasco Scope
Ruger P-89-9mm Semi Auto, New in Box
Ruger Redhawk Revolver, .41cal mag, Rachmeyer Grips, New in Box
Savage 6A, .22 Semi Auto Gill Gun
Savage Model 10, .308 w/Fluted Barrel, w/Cross fire 3x9x40 Scope
Silc Inc. – New York, Blac, Powder 50cal #74243
Springfield XDs-9, 9mm, 6 Mags, Ser#53649248
Stevens Creek Shot Model 26, .32cal
T/C .223cal Pistol, Refield 4x Scope
Traditions-Spain .50 Black Powder #200138
Uberti Model 1873 .45 Colt Stoeger NRA #574
Winchester 12ga Shotgun
Winchester Model 70, .338 Win. Mag w/Leupold Scope
Winchester Model 94, .30-30 Rifle, Lever Action
2 Pair of Leather Zippered Shotgun Chaps 32" Inseam
TRAILERS
16' Stock Trailer
2 – Wheel Trailer
12' Single Axle Trailer
Header Trailer
8' Trailer
Bumper Pull Stock Trailer
Semi Float Trailer
Semi Dump Trailer
2 Frac Tanks
Cooker/Smoker Trailer
Header Trailer
Semi Float Trailer
Semi End Dump Trailer w/Lift
2018 Gooseneck 20' w/3' Dovetail, Tandem Duals
Boat Trailer Fit 24' Boat – 3500# axles
Utility Trailer w/5k Axles, needs hub assembly
14' Deck Trailer, 3' Dove Tail, 4 Axles, Pendel Hitch
2006 Norris 82"x20', Steel Floor, Ramps, 7k Axles
Top Hat 6'5"x12', Pipe Rails, Dove Tail, Brakes, Bull Dog Hitch, 8 Welded Tie Down Straps, LCR Forest Easten Wheels, Welded Enclosed Lights, 3500# Axles, like new
Master Tow Car Dolly, like new
IMPLEMENTS
Kent 28' Springtooth
Schafer 15 Offset Disc
Case 4 Bottom Plow
JD 4020 Dozer Blade
Skidsteer Hay Forks
Aerator
Skidsteer Tiller
Skidsteer Blade
20' Miller Disc.
48' Van Trailer
3pt. Back Blade
14' Offset Disk
Skidsteer Grapple
Seed Cleaner
King Kutter 3pt Tiller, pto, Like New
Category I Quick Hitch
24' Springtooth w/4 New Wheels & Tires, New Hoses & Tips
3 pt. Tractor Quick Hitch
Rotomec DHD 400, 3pt. Digger, 12" Auger Never Used
Krause 15' Chisel w/8" Sweeps, Excellent Condition, Drill Hitch
Implement Drill Hitch Bolt
12' Krause Tandem Disc
18' Sunflower Chisel New Cylinder & Hoses
200 gal. Sprayer w/Booms
60 gal. Sprayer on Skid
Steel Wheeled Drill
Bobcat Hyd. Tree Saw, Low Flo Only
RECREATIONAL
2012 JayCo Swift 145 Camper, Nice
1987 5 Wheel Camper, Classic
Kubota RTV 1100, Needs Engine, 4×4
Gulfstream Travel Trailer, 5 Wheel, 27'
2005 Ranger 700, hours showing 870
2019 Polaris Sportsman 570, shows 116 miles, 128 hours fuel injected
2001 Polaris Ranger 4×4
Kawasaki 4 Wheeler
TRACTORS
9N Ford Tractor
Model A Tractor
2005 TN70 Tractor w/32LG Loader, Nice, showing 1615 hours
JD 4020 Tractor w/Koyker Loader-500, pto, hyd., DSL, runs good
1980 Melroe Spra Coupe, GPS, Elect. Boom Activators, New Clutch & Carb.
Ford Tractor, Blue & White w/7308 Loader
FEED TRUCKS, PICKUPS, TRUCKS, SEMIS
1970 F-600 Ford Truck w/Dump Bed
1998 Freightliner Business Class, 3126 Semi Tractor, Like New Tires, Eng. Driven Air Compressor, Juke Brakes
1971 LN700, 341 Gas, 5 spd, 2 spd axle, 4T47 Model Crane, showing 53,148 miles
1971 F-600 Wheat Truck
2011 Chev 2500HD, Ext. Cab, Butler Bed showing 248,310 miles
1994 F-350 4×4, 7.3 DSL, Crew Cab, Utility Box, Good Condition
1980 Jeep CJ5, 4×4, Winch, Standard, Gun Racks, showing 356 miles
2011 F-250 Lariat 4×4, Crew Cab, 6.25 Bed, Starts & Runs Good, showing 195,070 miles
1998 Chevy 1 Ton Dually w/Flat Bed, 2wd, Gas, Standard Trans., showing 137,482 mi.
1999 Dodge 2500, 4×4, 5 spd., with 6spd Flywheel, Dual Disc Valair, 100% Injectors, Showing 350,141 miles
1975 Chevy 2 Ton, Almost New Tires, Roll-Over Tarp, VIN CCE675V132428, showing 38039 miles
2012 Chevy 1/2 Ton, 4×4, Gas
1964 Truck, Grain Sides, 327 Engine, 2sd Rear End, VIN 4L6635194513, showing 81,910 miles
VEHICLES
2016 Dodge Journey, 42k miles
2013 Ford Escape SUV, 84k miles
2012 Kia Sedona
2008 Dodge Caravan, showing 265,242 miles
2002 Toyota Sequoia SR5, showing 237,523 mi.
2001 Toyota Sequoia SR5, showing 242,390 mi.
2003 Toyota Sequoia Limited, 249,412 miles
2004 Oldsmobile, 4-Door, showing 185,652 mi.
2001 Land Rover 4×4, Auto, Discovery Edition Leather, V-8, Needs Brakes, Transfer Case Not Shifting
1991 Cadillac Sedan Deville
1985 Cadillac Fleetwood, showing 176,794 mi.
2010 Kia Sedona, showing 194,729 miles
1992 White Chevy Pickup 4×4, Cake Feeder & Bale-spikes, Motor Not Running
2004 F-150, showing 276,913 miles
HAY EQUIPMENT
JD 530 Round Baler
1340 Hesston Swather
1014 Hesston Swather – 3 Bale Speed Mover, Elect. Hyd
IRRIGATION SYSTEM
3250 Cadman, Hose Reel Irrigation System
ANTIQUES
Antique Mobil Oil Dispenser on Wheels
LIVESTOCK EQUIPMENT
16' Cattleguard
21' Adjustable Cattle Alley
60 HD Pipe Frame
Cattle Panels – Free Standing
Crownline Cake Feeder w/Elec. Chute and Counter, Nice
3-C Creep Feeder
2 Portable Squeeze Chutes
WW Squeeze Chute on Wheels
LAWN EQUIPMENT
Snapper Zero Turn Mower
Hustler Mower 54" Fastrak, 75hrs, 2yrs old
Hustler Mower 48"
JD Riding Mower
Online Only PARTIAL LIST
930 Case Tractor
JD 2010, not running
Older Ford Tractor
JD Dozer Blade
Hay Roller
Mineral Feeder
Large Fuel Tank
Grain Auger
Concrete Barricades
Metal Bendy Break
8+ Deer Feeders
Deer Stand
Mineral Feeder
Chicken Houses
Panels Pig Feeder
4 Stall Sow Feeder
4' SS Table
Patio Table & Chairs
Spotting Scope
3 Stall Show Pig Pens
Old Coca Cola Machine, Ice Chest, & Crate
Antique Mobil Oil Dispenser on Wheels
Powermax 600 50amp Plasma Cutter
Hellan Gas Grill, Small LP Bottle
Rigid 300 Threader, new gears
10'x116' Army Kitchen Fly Tent, no ridge pole
1930's Smith & Mills Shaper, works good
Goat or Small Animal Pens 6' x 20'
Sullivan Portable Table for Panels
Large Army Tent, no ridge pole
WW Hog Pen Set – 4 Pens
Black Rubber Feed Pans
Green Fence Panels 10'
Additional Photos
Documents:
SIMULCAST-2021-Fall-Consignment-Auction-Catalog.pdf
ONLINE-ONLY-2021-Fall-Consignment-Auction-Catalog.pdf
Personal Property Auction Terms & Conditions
PERSONAL PROPERTY Terms: Smith & Co. Auction & Realty, Inc. is not responsible for any errors in bids, omissions of bids, or failure to execute bids and shall have no liability to any bidder for any technical or other failure associated with the internet. There will be no options for refunds of any type. All sales are final. Cash, check and most major credit cards accepted. Sales tax is applicable unless a valid, current sales tax permit is presented prior to auction. Announcements made sale day supersede all prior advertising. All item s sold in their present condition with no warranties expressed or implied. Final responsibility rests with the buyer to assess the condition of items. It is not possible to adequately describe in text or photos an item that may show use and wear. We recommend you personally inspect all items, or enlist a trusted professional to do so on your behalf. Settlement must be made day of sale.