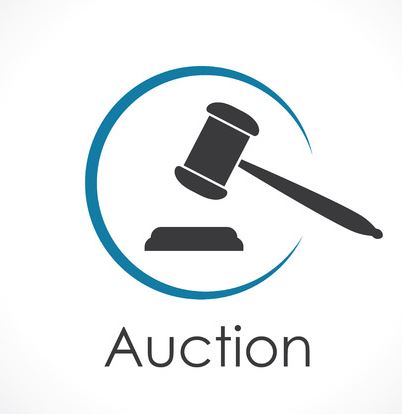 Why are auctions exciting endeavors? It comes down to a study of human psychology. We don't generally tell others that we secretly revel in winning something while others lose, but face it: that's often the truth!
Auctions give us a chance to potentially acquire something we want for a price lower than we thought we'd pay for it. In some cases, it can become competitive, and there's the adrenaline rush of bidding against an opponent to see who will ultimately win the item or property. Interestingly, even if we end up paying more than we bargained for, because the competitor bid us up, there's this sense of "Well, I showed 'em! I won!" There's a certain sense of satisfaction that comes with winning an auction.
Auctions bring a diverse group of people together who might not normally be in each other's presence, so they're social occasions. Whether online or in-person, auctions typically involve several people, so there's a sense that you're part of a group that's all vying for the same thing. The ultimate question is this: who will get that thing?
Hearts beat faster. People have to catch their breath. Whispers can often be heard at auctions. Decisions must be made, often quickly. Should a person be purely rational in their approach to winning an auction, betting with their head? Or should they be emotional and bet with their heart, as long as their checkbook can back it up?
Since timing is always an issue with auctions, that alone causes excitement. Will a person make a big bid at the last minute, surprising everyone else? Will something that you thought no one would want end up going for more money than you ever thought possible? That sense of unknown coupled with an "anything's possible" mentality helps make the auction process quite exciting.
Smith & Co. conducts exciting real estate and farm land auctions. Don't miss out! Call 580-254-3975 to find out when the next one(s) take place.