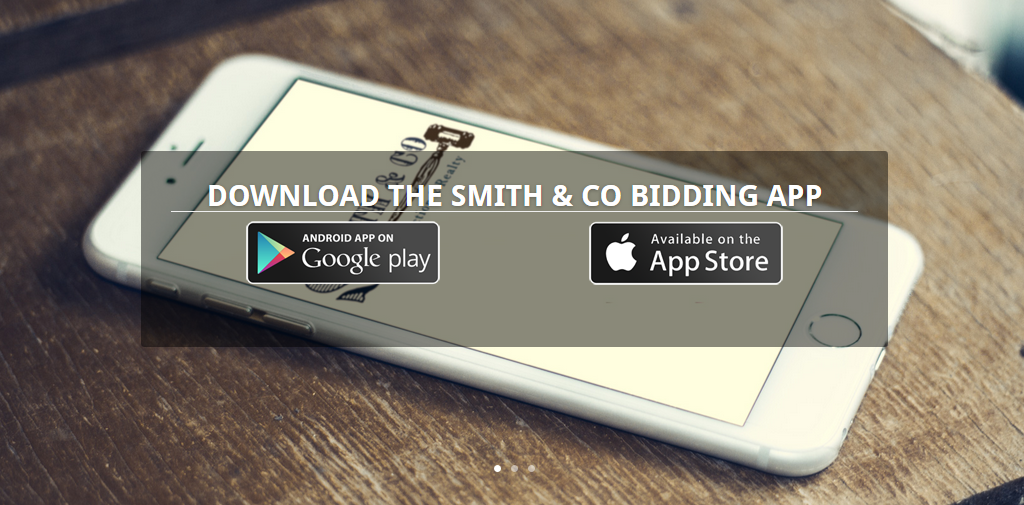 According to Think With Google, apps are now an integral part of our daily lives, with people spending an average of 30 hours per month on them. As the common saying goes, "there's an app for that" and yes indeed we have an app for auctioning. We are thrilled to offer you our Smith & Co bidding app to help ease the bidding process.
Our app will help you in the following ways:
Stay informed
After you download the app and open it, you can sign up for an account to get notifications for new auctions. You have the option of receiving bidding notifications via email as well, so you will never miss a beat.
Bid no matter where you are
Are you looking for a specific piece of farm equipment but have a very busy schedule? Fret not, you can get notified and bid on an item or property no matter where you are or what your schedule looks like. The app allows you to be part of the action while in your own preferred setting.
How to get the app
Now that you are convinced that our app will help you in the bidding process, simply go to Google Play and download the Android App if you are an Android user. If you are an Apple user, go to the Apple Store and download the app. The best part is it's free for all users and very convenient.
Smith & Co holds 60-80 live auctions a year and has the staff, professional equipment and years of experience to ensure successful auctions. We also have experienced realtors who sell land, commercial and residential real estate. Download the app today and contact us at 580-254-3975 with any questions you may have.