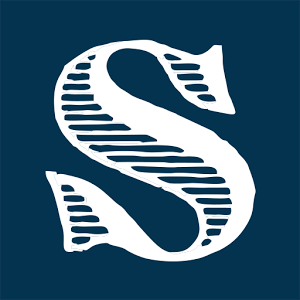 Live-on Site / Simulcast
Begins:
07/31/2021 10:00 am
Location:
From Sharon go 3 miles south on Hwy 34 then 3 miles west on CR 54 then 1.5 miles south on CR 203 and west into.
View Sale Bill
Bid Online
Bidding from a phone or tablet? Try our bidding app!
Auction Preview
Preview of Auction Items Thurs., July 29th & Fri., July 30th 9 a.m. – Noon OR by Appointment Call Ira at 580-334-6001 or 580-254-3975.
Auction Location/Directions
From Sharon go 3 miles south on Hwy 34 then 3 miles west on CR 54 then 1.5 miles south on CR 203 and west into.
Auction Description
TRACTORS
JD 4640, 3pt, 2 Hyd., pto, Duals, Showing 889 hrs.
Case 1070, 2 Hyd., pto
Massey 265 w/Front End Loader, DSL, 3pt, Hyd.
Case 930, DSL, 3pt, Hyd., pto, Runs
TRAILERS
Sooner 3-Horse Slant Aluminum Trailer
WW Bumper Pull 14' Trailer w/ Full Top
20' Featherlite Aluminum Stock Trailer
2- Pickup Bed Trailers
Single Axle Flat Bed Trailer
Single Axle Utility Trailer w/ fuel Tank (no pump)
PICKUP & WHEAT TRUCKS
2011 F250XL, 4×4, Ext. Cab, Spike Bed & Cake Box, Runs Good, Shows 262,889 miles
1960 Ford Wheat Truck w/ Lift, Runs Good
Wheat Truck (not running)
1994 F250, 4×4, Runs, Auto, Gas
1990 F350, 4×4, w/Flat Bed Runs, Gas
1978 F350 2wd (not running)
IMPLEMENTS & MORE
JD 605 Fertilizer Spreader
Sweep Plow, 3×5' w/ Pickers
JD 95 Combine
2-JD Combines for Parts
3-Mulch Treaders
2- JD Grain Drills, Single Disc.
13' Hoeme Chisel
12' Bush Hog Chisel
NH 660 Round Baler,
7' Tucker Land Leveler
6' 3pt Brush Beater
18' Crust Buster Offset w/ Good Disc
Yellow Auger
Older JD Drill
JD Tandem Disc
Pipe Frame Double Drill Hitch
Pull Type Square Bale Chute
4 Bottom Moldboard Plow
Squeeze Chute
Massey Square Baler
One Way Rake
Sooner 3 pt. Bale Fork
NH 116 Swather in Good Condition
2005 JD Skid Steer 320 Showing only 461 hrs.
Honda 300 Fourtrax 4-Wheeler
JD Z425 Zero Turn Riding Mower
JD L120 Riding Mower,
1000 Gallon Propane Tank
Generac Generator
M&M Tree Shear for Skid Steer
Mist Fogger A-1, 3pt, pto 110 gal.
3 Compartment Aluminum Dog Box
Self Feeder on Wheels
3- Grain Bins (to be moved)
24 ton Overhead
Personal Property Auction Terms & Conditions
PERSONAL PROPERTY Terms: Smith & Co. Auction & Realty, Inc. is not responsible for any errors in bids, omissions of bids, or failure to execute bids and shall have no liability to any bidder for any technical or other failure associated with the internet. There will be no options for refunds of any type. All sales are final. Cash, check and most major credit cards accepted. Sales tax is applicable unless a valid, current sales tax permit is presented prior to auction. Announcements made sale day supersede all prior advertising. All item s sold in their present condition with no warranties expressed or implied. Final responsibility rests with the buyer to assess the condition of items. It is not possible to adequately describe in text or photos an item that may show use and wear. We recommend you personally inspect all items, or enlist a trusted professional to do so on your behalf. Settlement must be made day of sale.