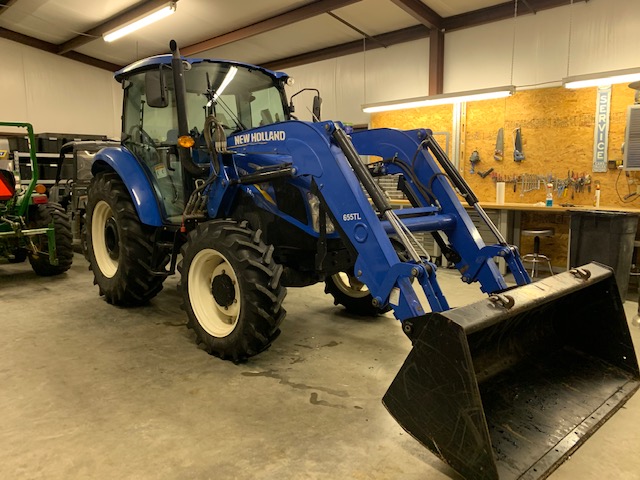 Live-on Site / Simulcast
Begins:
06/06/2020 10:00 am
Location:
10762 US Hwy 412 Mooreland, Oklahoma
View Sale Bill
Bid Online
Bidding from a phone or tablet? Try our bidding app!
Auction Description
This is a Simulcast Auction. Bidding will be available both on-site and on-line.
On-Line bidding is available on ALL items. However, there are a limited number of items that will ONLY be available on-line and NOT in the live auction.
Items will be sold in our climate-controlled facility on digital screens. Inspection of items should be done PRIOR to the auction. PLEASE PRACTICE SOCIAL DISTANCING WHEN PREVIEWING AND ATTENDING.
This is only a partial list. NEW ITEMS ADDED DAILY!
ON-LINE ONLY
Items Begin Selling May 18 and Conclude 3 p.m. June 6. A bidding station will be provided On-Site with dedicated staff available to assist.
Honda EX800 Portable Generator, runs
Stihl Model F74 Weedeater, runs
Shallow Well Pump System w/44' of Tubing, 1/2Hp Motor, Pressure Tank, and Valves
Bowflex TC3000
Mini Refrigerator
Tow Rope
Steele Roping Saddle w/Stand
Halters & Bits
HD Car Seat
Crib
Britax Carseat Travel Cart
Bulldog Jacks
Horse Harness
Saddle Blankets
Ropes
Feed Buckets
Misc. Tack
Feed Tub w/Insulator
Bernina Sewing Machine
Display Case
Bag of Stitching
Radnor Gas Kit
Farrier Tools & Stands
Fox Pro Game Call
Vet Gun w/Cartridge & 60 Capsules
2 Poker Sets
Wagon Wheel Table w/Glass Top
Appliance Dolly
Milk Cans w/Tractor Seats
Transport Wheelchair for Large Person
Troybilt Trimmer Mower
Antique Scythe
Antique Gas and Oil Cans
Antique Bits
Antique Tonka Toys
Old Cast Iron Toys
Antique Bits & Bridle
Wagon Hub
Singer Treadle Style Sewing Machine
Stirrups
Buggy Steps
Dolls
Antique Milk Bottles
Pallet of Electrical Supplies, Conduit, Elect. Misc.
Campbell 110 Elect. Welder
4 Compartment Aluminum Dog Box
Stainless Steel Wash Tubs
Aluminum Fuel Tank
Aluminum Pickup Tool Box
Trucks & Vehicles
2013 F150 Crew Cab 4WD, One Owner, 64,400 mi.
2011 Chevy 3/4 Ton, 4WD, Ext. Cab, Runs Good, Brown, Showing 194k miles
2006 Chevrolet Impala
2006 Pickup
2005 F-450 Ambulance, DSL, Showing 173,397 mi.
2002 F-250 Ext. Cab 4×4 DSL, Auto, ProFab Bed, 800# Trip Hopper Cake Feeder, Showing 207,534 mi
2001 3/4 Ton Chev Ext. Cab 4×4 w/ProFab Bed, Hay Spikes, 1600# Cake Feeder
1999 Ford 1 Ton Dually
1989 Jaguar XJ6, Sunroof, Leather, 93k miles
1987 F800 Digger Truck, DSL, w/Allison Auto, Hi Lo Range, 33,000 GVW
1968 Ford F600 w/Hyd. Dump Bed & Hyd. Hose Attachment, 331 Gas Engine, Showing 33,303 miles
Pickup Truck
Semi
2006 Freightliner Columbia, 450 Hp Mercedes Eng. Air Rides Front & Rear, 10spd Eatron Manual Trans., 791k mi., Merritt Cattle Pot 48'x102", 45kw Trailer Mounted Generator, can run manual or auto start w/JD 4 Cylinder Turbo Eng.
1997 IH 4900 Altech Derrick Digger, 33000 GVW, Dt466, DSL Engine
8 x 12 Bed for Medium Duty Truck, 8' 4" Wide w/ GN Pull, Class 5 Receiver & Pintle Hitch
Trailers
48' x 102" Cattle Pot
32' GN Equipment Hauler
20' Utility Trailer, 2-3,500# Axles w/Ramps
18' Utility Trailer
16' Utility Trailer w/Tool Box
5' x 10' Single Axle Utility Trailer
4' x 8' Single Axle Utility Trailer
Single Axle Dual Tire Trailer, Tilt Bed, Combine Trailer Conversion
Guns
All Federal and Firearm Laws will be followed. Gun purchasers will be required to provide a
valid ID and pass a background check.
Mossberg & Sons 20ga Bolt Action Model 185-K-B
Glenfield Model 60
Marlin Firearms New Haven Conn. USA 221 R.
Harrington & Richardson Buffalo Classic Model 1871 cal45-70, Ser #Hx284242
Savage Model 1 Cal 243 Bolt Action w/Scope, still in box, Ser #J234387
Marlin Firearms Co. Stainless Model 882ss Micro Groove Barrel w/Clip, Ser #9936900
C2 527 Carbine C-2, Kansas City, USA Stamped on Barrell, Modern CZ Republic 223 cal, Bolt Action,
w/Clip, Ser #A2175
New England Firearms Manuf. Gardner USA Hand Rifle Sb2, cal 45-70 Govt, Ser #356668
Remington Model 7400 cal.243 Semi Auto w/Clip & Scope Rings, Ser #B8041906
Savage Model 170 Series B, Cal. 30-30 Win. Ser #B860841
Remington 870 Express Magnum, 20ga. 3", Ser #C3353264
LEE, made in China, Air Rifle, Ser #5269577
Remington Model 870 Wingmaster 12ga. Pump 2 3/4", Ser #1196954V
Crosman Storm XT Model C1K773932, Cal.177 Ser #208X04517
Stevens Model 15 22cal. Short or Long, No Ser#
Remington Speedmaster Model 552, cal.22 Semi-Auto, Ser #A1980343
Remington Speedmaster Model 511 Bolt Action w/Clip, No Serial Number
Savage Arms, Chicopee Falls Mass USA Model 755A 12ga. Semi-Auto, Ser #555548
Remington Model 700 cal270 Ser #C6790120
Kessler Arms Co. Model 128f, 12ga. Bolt Action w/Clip
H&R Model 940 22cal Handgun, Ser #An57900
Ruger LCR 357 mag., Ser #54633702
Beretta 9mm in case, 2 Clips, Ser #NUO71802
Taurus Circuit Judge .410/45 NRA SS Ser #W906117
Franchi 12ga. 1C Shotgun, Ser #B23927
ATD .22 Semi-Auto, Ser #821587
Hi Point 9mm, Ser #flo942
Ruger LCP 380 Pistol, Ser #371112619
Uber_ Single Six Revolver .357cal w/Case, Ser #u55351
Smith & Wesson 9mm Model 5906, 1911 Style w/ 3 Clips, in box, Ser #VOD1172
Misc. Equipment
Large Pipe Threader on Wheels
40 Joints of 2 7/8" Pipe
Tractors / Dozer
2012 T4.75 New Holland 4WD 74HP, 357 actual hours, with 655 TL Front End Loader
2006 Kubota Tractor w/Front End Loader & Backhoe w/Hyd. Thumb in Very Good Condition, 331 Hrs
JD 8300 Tractor, Duals, 3pt. Quick Hitch, shows 7,366 hours
IH 966 Tractor w/Westendorf Loader
Case 1070 w/9' Walden Dozer Blade
1965 Cat. Forklift w/Tow Motor
Livestock Equipment
Priefert Chute
Livestock Scales
Water Tanks
Portable Cattle Panels
Powder River Calf Cradle
Squeeze Chute w/Self Catch Headgate
Hay Equipment – Homemade Alley w/Slide Gate
60 – HD 24' Pipe Cattle Panels, Freestanding
Hog/Goat Panels, Framed Up w/Gates
Hog/Goat/Sheep Box, Enclosed in Aluminum
Implements
2012 Rhino Brush Beater 12'/TS12 Double Fold
Krause 960A 30' Disc
Ford Flail Mower/Brushhog
16' Crustbuster Offset Disc, Rigid
Rock Bucket for Skid Steer – Great Plains
2017 Mighty Ax Tree Shear
1,000 Gallon Nurse Trailer
New Holland 116 Hydra Swing Swather
Recreational
2017 Honda Pioneer 700-4 Deluxe Side-By-Side w/ 22 hours, Garage Kept
Accessories for ATV
Fleethouse 3500# Winch
Suzuki Quad Sport 450 4-Wheeler w/Set of Paddle Tires
2017 Travel Trailer w/Large Slide, Excellent Condition, Bumper Pull
2 – 2005 Honda Rancher 4-Wheelers, 2WD
1987 Arctic Cat 650 Snowmobile FFS, Suzuki Engine, Showing 1047 miles, VIN 8816207
1985 Arctic Cat El Tigre 6000 Snowmobile, AFS, Cat Spirit Engine, Showing 1798 mi., VIN 8607601
Miscellaneous
Horse Buggy w/Rubber Wheels
Genie GS 2632 Scissor Lift, Showing 2534 Hours, Ser #GS3213A-112947
Welding Machines
Hobart Champion Generator Welder on Trailer w/ 3 Powered Air Compressor on 200 Miller Factory Welding, Like New
Lawn Equipment
JD Z445 Zero Turn Mower, w/27 Hp Engine, Good Condition
2013 Craftsman Zero Turn w/54" Cut
Hustler Raptor 42" Zero Turn Mower, Kawasaki Engine, Runs Good
Hustler 42" Zero Turn Mower, Kawasaki Engine, with Bagger, Runs
Tractor Style Riding Lawn Mower, Like New
Auction Preview
Preview Items May 25 – June 6 Mon. – Fri. 9:00 a.m. – 6:00 p.m. & Sat. 8:00 a.m. – Noon.
Payment Information
Payment is due in full immediately following the close of the auction. Smith & Company Auction & Realty, Inc. accepts cash, checks, Visa and Mastercard. Purchases cannot be removed from the auction site until paid for in full. A 3% Convience Fee will be applied to all Credit Card Purchases.
Load Out/Pick Up
The buyer is solely responsible for removal of their own purchases. ITEMS NEED TO BE REMOVED AS SOON AS POSSIBLE! Load Out will be available on auction day following the close of the auction. Additional Load Out Times are: Sunday, June 7 2 p.m. – 4 p.m. (THE GATE WILL NOT BE UNLOCKED UNTIL 2 P.M.) Monday, June 8 – Friday, June 19: 9 a.m. – 5 p.m. Items left on the auction yard after Friday, June 19 will result in a daily storage fee of $25/per day.
Additional Photos
Documents:
406-AUCTION-CATALOG.pdf
Personal Property Auction Terms & Conditions
PERSONAL PROPERTY Terms: Smith & Co. Auction & Realty, Inc. is not responsible for any errors in bids, omissions of bids, or failure to execute bids and shall have no liability to any bidder for any technical or other failure associated with the internet. There will be no options for refunds of any type. All sales are final. Cash, check and most major credit cards accepted. Sales tax is applicable unless a valid, current sales tax permit is presented prior to auction. Announcements made sale day supersede all prior advertising. All item s sold in their present condition with no warranties expressed or implied. Final responsibility rests with the buyer to assess the condition of items. It is not possible to adequately describe in text or photos an item that may show use and wear. We recommend you personally inspect all items, or enlist a trusted professional to do so on your behalf. Settlement must be made day of sale.