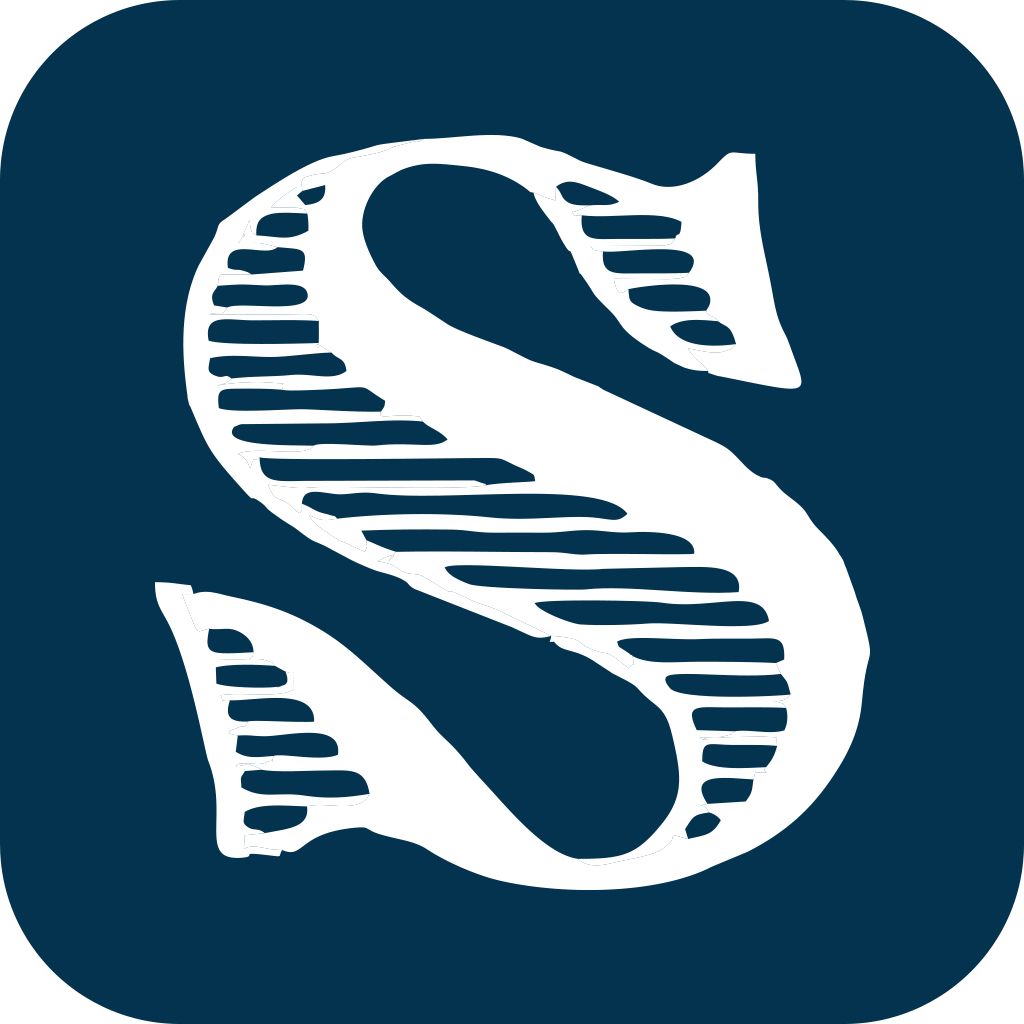 Simulcast
Begins:
09/19/2020 10:00 am
Location:
10762 US Highway 412, Mooreland, OK
View Sale Bill
Bid Online
Bidding from a phone or tablet? Try our bidding app!
Auction Description
This is a Simulcast Auction. Bidding will be available both on-site and on-line.
On-Line bidding is available on ALL items. However, there are a limited number of items that will ONLY be available on-line and NOT in the live auction.
Preview Items Sept. 7 – 18
Mon. – Fri. 9:00 a.m. – 6:00 p.m. & Sat. 8:00 a.m. – Noon
Items will be sold in our climate-controlled facility on digital screens. Inspection of items should be done PRIOR to the auction. PLEASE PRACTICE SOCIAL DISTANCING!
Guns
*All Federal and Firearm Laws will be followed. Gun purchasers will be required to provide a valid ID and pass a background check. *
Winchester Model 87 22 Short (no SN)
Winchester Model 74 22 Short SN#33007
Winchester Model 37 12ga (no SN)
Winchester Model 1890 22 Short SN#611449
Winchester Model 100, Semi Auto, .243 cal, Vintage, 2×7.50 Scope
8 – Winchester Action, Models Unknown, SN#472946, SN#45792, SN#413545, SN#383999, SN#373779, SN# 308682, SN#302912 & SN#27094
Winchester 9422 22 Win. Mag. Lever Action SN#F622362
Winchester 94 Action SN#6268
Winchester 94 Action SN#223627
Winchester 1873 SN#61727 38-40 (in pieces, parts missing)
WC Scott & Son 01242 Double Barrel
Waffenfabrik Nippon Oberndorf 1895 SN#3105
W&C Scott & Son Lock (no SN)
Thompson Ceneter Renegade 54cal Black Powder Rifle SN#269403
Stevens Model 325C 30-30 (no SN)
Stevens Model 22-410 (no SN)
Stevens Model 22-410 (no SN)
Stevens Model 124 12ga 2 3/4″ (no SN)
Stevens Favorite Action Model 1915 SN#1470
Springfield Model 53A 22 S-L-LR (no SN)
Springfield Lock (no SN)
Springfield Armory 1896 SN#3D625
Springfield 1903 30-06 SN#808144
Spanish Mauser SN#Z-66777
Smith & Wesson Model 19-3 6″ Barrel K Frame 357 Mag SN#K987123
Siamese Mauser SN#28502
Siamese Mauser SN#1938775
Siamese Mauser SN#14439
Shotgun LockSavage Sporter 32-20 (no SN)
5 – Savage Sporters 22LR SN#98096, SN#66051, SN#112320, SN#110817, SN#106672
Savage Sporter 22LR (no SN)
Savage Model 110C Series J 22-250 SN#D636733
Savage 340C 30-30 (no SN)
Savage 340C 22 Hornet SN#C461806
Savage 22AA 22LR SN#133654
Ruger MK 1 Upper Action SN#140492
Ruger 77/17 17HMR SN#702-64732
Ruger 30-06 Barrel RG Revolver Pistol .22 cal.
RG Revolver Pistol .22 cal.
Revelation Model 330 410
Rem Sportsman Shotgun, Semi Auto, .20ga Browning Patent Vintage
Remington Scoremaster Model 511 22 S-L-LR (no SN)
Remington Model 742, Semi Auto, .30 06 cal., 3×9 Tasco
Remington Model 550-1 22 S-L-LR SN#1328571
Remington Model 17 Shotgun SN#B05811
Remington Model 12CS 22 Rem Special SN#610569
Rem Model 11 Shotgun, Semi Auto, .12ga, Browning Patent Vintage
Remington 700 ADL 30-06 SN#6368722
Remington Model 7400 Semi Auto, .243cal, 3×9 Tasco
Remington 550-1 22 S-L-LR SN#1301393
Remington 550-1 22 S-L-LR (no SN)
Parker Bros Lock SN#143022
New Haven No 35 22LR (no SN)
New Haven Model 283TB 410 3″ (no SN)
New Haven 151M 22 LR (no SN)
Monte Carlo Lock & Barrel SN#18557
Mauser Barreled Action 1940 SN#3192
Mauser 1936 SN#3286Marlin 51 DL 22 S-L-LR (no SN)
Marlin 39A 22 S-L-LR Lever Action SN#H19854
Marlin 18 Krag Model 1918 (rebarreled to 6.5×57) SN#20347
J.P. Clearough & Bros Londo Lock (no SN)
J.N Scott Lock (no SN)
J.G. Anschutz West German 22 LR SN#128320
Hi Standard B Model 22LR SN#32417
Henry 22 S-L-LR Lever Action SN#557805H
H&R Topper Model 88 12ga SN#AT360979
H&R 22 Spec. Breaktop 22LR SN#571936
Glenfield Model 60 22 LR SN#26342116
German Mauser 98 Action SN#2524
German Mauser 1909 SN#A00211
German Mauser 1909 SN#013670
Fluss-Stahl-Kruff-Essen 22LR Model W 625B BSW Suhl SN#154853
Fluss-Stahl-Kruff-Essen 22LR Model W 625B BSW Suhl SN#11066
Erma-Werke Model KGP 68A 9 M Kurz/380 Short SN#101427
Double Barrel Lock SN#B443B19
Double Barrel Lock SN#23816
Carl Gustafs Stads Gevarsfaktor 1909 Mauser SN#244317
C.G. Bonehill Special BB Damascus SN#51153
Browning SA22 22LR SN#91674PZ246
Browning 12ga Shotgun Barrel SN#J88624
Black Powder Hapers Ferry Rifle (no SN)
Belgium 12ga Double Barrel SN#274069
Argentine Mauser 1909 SN#D8036
Argentine Mauser SN#C3181
Argentine Mauser 1891 SN#U8078
Argentine Mauser 1891 SN#K9762
Air Rifle30-40 Krag 9681
1860 Black Powder Pistol (in pieces, no SN)
TRACTORS / BACKHOE
2011 New Holland Backhoe w/B110 Hoe, 4×4, Model B110675025701, showing 2762 hrs., VIN N7GH08802
2008 Massey 3625 Tractor, Front End Loader 68HP, 3pt PTO, 3 Cyl. Diesel, Low Hours, Kept Inside
245 Massey Ferguson 3pt PTO w/Front End Loader
Excel Tractor Cab fits JD 4020
2007 JD 200D Trac Hoe, showing 9k hrs., Runs Good
Vermeer V-4150A Ditcher, showing 1198 hours, SN 1VRP082RXV1000498, Ditcher Model TR4150, SN 1VRP070V7V1000419
JD 4700 w/JD Loader, 3pt PTO, 4×4, DSL, hrs. unknown, VIN LV4700P170014 with JD Mx6 Beater
Ditch Witch 500-gal Model T12SE Vacuum Excavator, Trailer Mounted
Mahindra 4025 Tractor w/ Front End Loader, Brush Beater, and Box Blade
Allis Chalmers 7010 Tractor, 3pt, PTO,
Case 5250 A, FWA, with Front End Loader, showing 8200 hours
1977 Case Dozer, 4 Way Blade
IMPLEMENTS & ATTACHMENTS
3pt Post Hole Digger
King Kutter Tiller, 3pt
6' Box Blade 3pt
6' Back Blade 3pt
3' Disc, 3pt
13" 2 Bottom 3pt Plow
3pt Hyd. Steel Post Driver
#5 JD PTO 6' Sickle Mower
2 – Misc. Pull Behind Sprayers
6' Pittsburgh Box blade w/Rippers
3pt Post Hole Digger w/6"-11" Augers
2012 Monte Carlo Travel Trailer 40' w/ 3 Slides, Full • New Set of Duals Firestone Tractor Tires 18.4 x 46
Box Blade
Bale Spike
Harrow – Fold Up
JD Front Bucket
JD Pallet Forks
TRAILERS
2018 43' May Mfg GN Hay Trailer converted to Pipe Trailer, (doesn't dump) VIN 4C8H54229JA000427
2013 Cargo Craft Enclosed Trailer, 7×16, Side & Rear Door, 3500 lb. axles, VIN 4D6EB1627EC035468
2007 WW 6×16 Enclosed Trailer, 3500 axles, VIN 11WEC16277W296011
20' Equipment Trailer w/Dove Tail & Ramps, Steel Floor, 7k axles
Inline Round GN Trailer, Self Dump
48' Straight Semi Trailer, Great Dane, Aluminum Deck on Steel Frame, comes with Title
Circle D 6'8"x24' GN Trailer, Full Top, w/Rubber Mats
4×4 Enclosed Trailer
Vehicle Dolly – Master Tow, Tilt, Like New
16' Utility Trailer
16' Unfinished Polly Pipe Trailer, 5k lb. axles
30' Gooseneck Flatbed Trailer, Tandem Axle & Wheel, Dove Tail, Ramps, Storage Box
Pipe Trailer, Bumper Pull, Tandem Axle
Hale 2-Horse Trailer
VEHICLES
2015 F-350 Super Duty XLT, 6.7 DSL, 4×4, Auto, 4 Door, Dually, Flatbed w/Tool Boxes & Air Comp, Aux Fuel Tank, showing 142,161 miles, VIN 1FD8W3HT7FED65722
2013 Chevy 3500HD, 4 Door, Auto, 4×4, Gas, Flat Bed, Single Wheel, showing 234,025 miles, VIN 1GC4K0CG6DF209783
2011 GMC Sierra HD, 6.0 Gas Vortec 4×4, showing 144k miles
2011 Chevy 3500HD, 2 Door, Single Wheel, Auto, 4×4, Duramax 6.6HD, Butler Bale Bed, Tool Box & Aux Fuel Tank, showing 135,213 miles, VIN 1GB3KZCL1BF101215
2008 Dodge Cummins DSL, 1 Ton Duals, 4×4, Auto, One Owner, showing 97k miles
2006 Dodge 3/4 Ton Crew Cab, 2WD, 5th Wheel Ball, showing 133k miles
2001 Dodge Ram 1500 V6 Auto, 2WD, Long Bed, showing 57k miles
1997 Chevrolet Blazer 4×4, showing 189k miles
1995 Ford 350, 14 Passenger Bus, showing 94,530 miles
1994 Chevrolet 1/2 Ton, 2WD, Gas, Auto
MOBILE HOME & STORAGE BUILDING
2008 Legacy Mobile Home – 2 Bedroom, 2 Bath, Total Electric, New Shingles in 2017
10 x 16 Storage Building
*View Home & Building at 124 N. Ash, Fargo OK*
RV & TRAVEL TRAILERS
2012 Monte Carlo Travel Trailer 40' w/ 3 Slides, Full • New Set of Duals Firestone Tractor Tires 18.4 x 46, Bedroom, Back Bedroom w/ 4 Beds, Washer & Dryer, Excellent Condition
2008 Heartland 5th Wheel Camper, 3075PL Big Country, 3 Slide-Outs
LIGHT TOWERS
2009 Magnum Generator / Light Tower showing 1629 hrs., VIN 5AJL516119B004136
2004 Ingersoll Rand Generator / Light Tower Model Lightsource showing 12,288 hours, VIN 341466uKN789
Light Tower w/ Allmand Generator, showing 7142 hrs., Generator Model #LT56BC / SN 880219
2009 Magnum Generator/Light Tower Pancake Generator, (hitch ball bent) shows 1984 hrs., VIN 5AJL516109B004127
HAY EQUIPMENT
JD 346 Square Baler – Wire
A&L 700 Bushell Grain Cart
880 Farm Hand Tub Grinder / Mixer
New Holland 359 Grinder / Mixer w/ Hay Table
2 – NH 275 Square Baler
Javorsky 50' Cultivator
LIVESTOCK EQUIPMENT
45' Wilson Straight Cattle Trailer
2 – 7' x 15' Cattleguards
WW Calf Cradle
49 – HD Pipe Frame 24' Ca????le Panels, Free Standing
MicroRain MP-58RLBP Portable Irrigation w/Honda, 805HP Engine
MISCELLANEOUS
2 Log Splitters
Portable Deer Stand
Homemade Trim Stock
HD Tube Type Hog Gates
Fuel Tanks, One w/Elect. Pump
15KW Generator on 2 Axle Trailer w/100-gal Tank
JD Generator, Diesel, 480V, Mounted on Tandem Axle Trailer and Aux Fuel Tank
Sullair Compressor on 16' Utility Trailer shows 848 hrs.
Pressure Washer on 2' Utility Trailer, 500-gal Tank, Honda Gx390 Motor, Elec Start, 3500lb axles
Pressure Washer on 16' Trailer, 535-gal Tank Vanguard 18 Motor, Elec. Start, Tuff Washer, 5k lb. axles
Excel Tractor Cab (fits JD 4020-5020)
Wheels & Tires F/2006 Ford 3/4 Ton
Irrigation Circle Tires 11-2-24 Tires & Tubes F/JD 5525
Honda 350 Engine
Fork Lift, All Terrain
Misc. Wheels & Tires
Additional Photos
Documents:
SIMULCAST-AUCTION-CATALOG.pdf
Personal Property Auction Terms & Conditions
PERSONAL PROPERTY Terms: Smith & Co. Auction & Realty, Inc. is not responsible for any errors in bids, omissions of bids, or failure to execute bids and shall have no liability to any bidder for any technical or other failure associated with the internet. There will be no options for refunds of any type. All sales are final. Cash, check and most major credit cards accepted. Sales tax is applicable unless a valid, current sales tax permit is presented prior to auction. Announcements made sale day supersede all prior advertising. All item s sold in their present condition with no warranties expressed or implied. Final responsibility rests with the buyer to assess the condition of items. It is not possible to adequately describe in text or photos an item that may show use and wear. We recommend you personally inspect all items, or enlist a trusted professional to do so on your behalf. Settlement must be made day of sale.