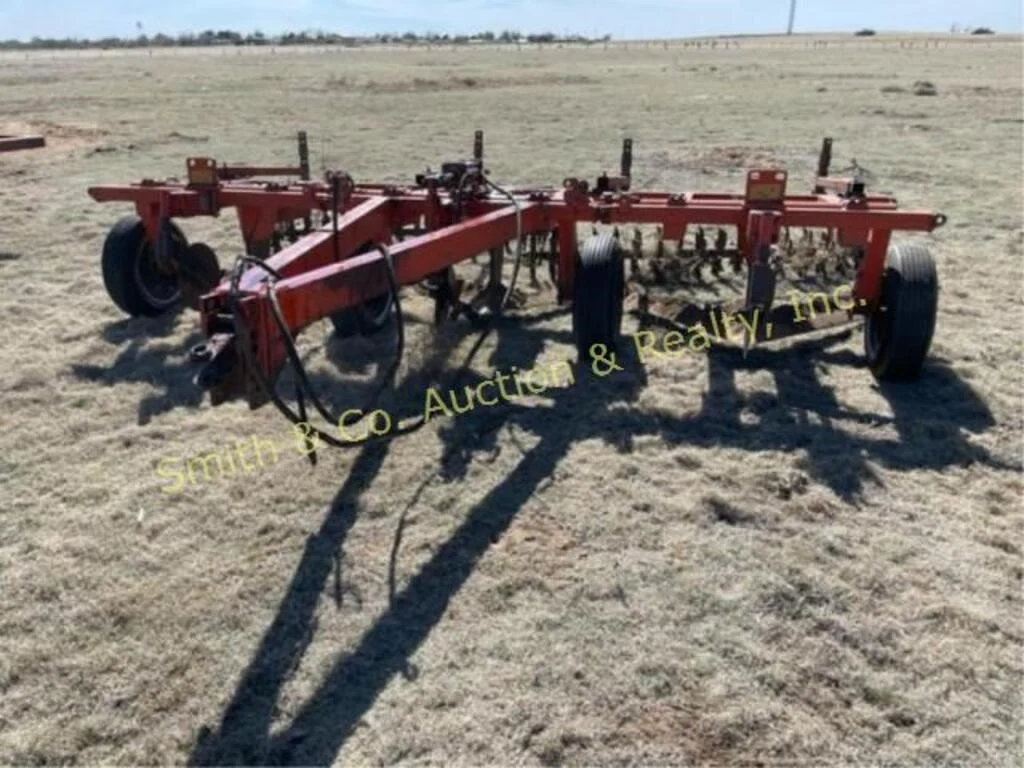 On-Line Only
Begins:
05/22/2023 12:00 am
Ends:
06/18/2023 7:00 pm
Location:
60285 S. County Road 182 Arnett, Oklahoma
View Sale Bill
Bid Online
Bidding from a phone or tablet? Try our bidding app!
Auction Preview
Friday – Saturday, June 16th-17th 8:30 a.m. – 5 p.m.
Load-Out
Pick-Up / Load-Out is ONE DAY ONLY Monday, June 19th 10 a.m. – 5 p.m. and will be held ON-SITE.
NO SHIPPING or DELIVERY WILL BE OFFERED, ARRANGED OR CONSIDERED.
Directions
Located on the east side of the Elevator in Arnett, Oklahoma. Go north on County Road 182 for 3/10 mile then west into.
Auction Description
This Online Only Auction will begin to close Sunday, June 18th at 7 p.m. CST
There will be a 2 minute soft close on each lot. A soft close prevents individuals from entering a bid at the very last second before an auction closes with the intent to prevent others from bidding higher. This means that if a bidder enters a bid within two minutes of the lot's initial closing time, a two-minute extension will be added on. The lot will not close until bidding is static for two minutes.
IF YOU HAVE A TAX NUMBER, PLEASE MAKE NOTE WHEN REGISTERING OR EMAIL US A COPY OF YOUR LICENSE TO ADMIN@SMITHCOAUCTIONS.COM PRIOR TO BIDDING. Otherwise, taxes will be applied to ALL purchases. If you wish to pay via check, that will also need to be noted under 'Auctioneer Notes'.
TIE BIDS: In the event there is a tie 'Max Bid', the item will be awarded to who placed the bid first.
Credit Cards will be processed immediately following the close of the auction unless stated otherwise. IF YOU PREFER TO PAY BY CHECK VS. CREDIT CARD you must let us know PRIOR TO the close of the auction. A 3% Buyer's Premium will be applied to ALL purchases.
SHIPPING: We DO NOT provide shipping. Please ensure you have the ability to pick-up items BEFORE you bid. NO EXCEPTIONS. Purchases cannot be removed from the auction site until paid for in full.
Chisels
Sweep Plow
Sunflow Offset Disc
Harrows
Spring Tooth
McCormick Manure Spreader
Stock Trailer
Brush Beaters
Feed Bunks
Grain Caddy
Fuel Tanks
6 Bottom JD Plow
Dodge D 600 Wheat Truck
Grain Cart
1953 Chevrolet Flatbed Truck
Lincoln Ranger 300 D2X Welder (new/unused)
1976 Jeep J10 Pickup (good condition)
Augers
Antique Maytag Ringer Washing Machine
Ford 9700 Tractor (3pt, pto, 1,238 hrs)
JD 730 Tractor (3pt, pto, power steering)
Topro Cement Mixer
JD 8300 Single Disc Drill
International Drill
5 Blade Big Ox Plow WW Squeeze Chute w/ Self Attach Head Gate & Steel Floor
2 Section Crowding Alley
Tucker Speed Mover
Older Steel Squeeze Chute
Calf Cradle
Seller
Dennis R. and Gladys E. Schneider Family Trust
Personal Property Auction Terms & Conditions
PERSONAL PROPERTY Terms: Smith & Co. Auction & Realty, Inc. is not responsible for any errors in bids, omissions of bids, or failure to execute bids and shall have no liability to any bidder for any technical or other failure associated with the internet. There will be no options for refunds of any type. All sales are final. Cash, check and most major credit cards accepted. Sales tax is applicable unless a valid, current sales tax permit is presented prior to auction. Announcements made sale day supersede all prior advertising. All item s sold in their present condition with no warranties expressed or implied. Final responsibility rests with the buyer to assess the condition of items. It is not possible to adequately describe in text or photos an item that may show use and wear. We recommend you personally inspect all items, or enlist a trusted professional to do so on your behalf. Settlement must be made day of sale.