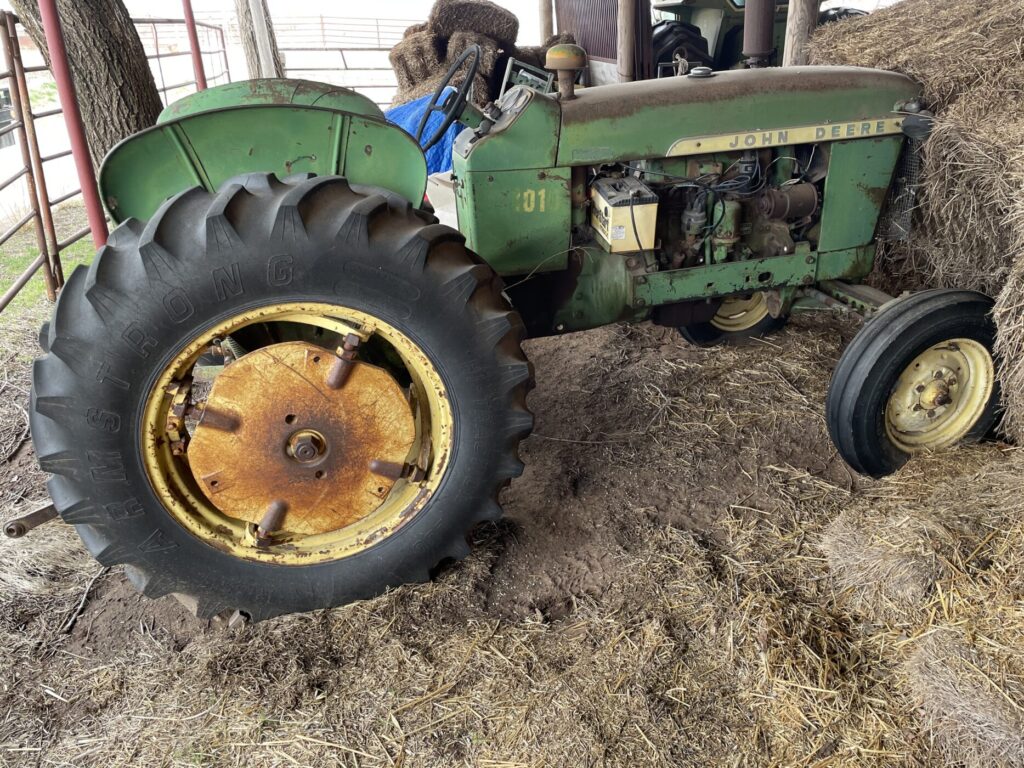 Live-on Site / Simulcast
Begins:
05/01/2021 10:00 am
Location:
51950 S. CR 219, Mutual
View Sale Bill
Auction Description
3-Graham 14' Chisels
3 – Krause 14' Discs
3 – John Deere 16-10 Drills
Kent 24' Springtooth
2 – Mulch Treaders 14'
Krause 24' Disc
Krause 24' Chisel
Big Ox John Deere 11' Ripper
Miller Bar 14'
Kent 20' Springtooth
Noble 30' Springtooth
Krause 12' Plow
Melrose 6' Bottom Plow
Noble 2 Sections Drag Harrow
Bush Hog 15' Brush Beater
Ford 5' Brush Beater
Ford Scoop and Blade
Waldon Dozer Blade
Econo Dirt Mover
New Holland Round Hay Baler 660
2 – New Holland Square Hay Balers
Gehl Grinder / Mixer 120
Roller Mill
Speed King 50'8" Auger
Maywrath 24' Auger
Hillsboro Gooseneck Stock Trailer
Morris 14' Stock Trailer
Hale 16' Stock Trailer
John Deere 10-10 Tractor, 3pt, PTO, Gas
2 – Case 930 Tractors (not running)
Case 930 Tractor, not running & off site
9280 Ford Versatile 95 Tractor, 4 Hyd., Excellent Rubber, 1-Owner, 6907 Hours
S&H 10 Wheel Rake
Feeders
Bunks
Mineral Feeders
Crustbuster 16' Disc
New Holland Side Delivery Rake
Flat Bed Gooseneck Trailer
Portable Panels
30' Tandem Disc Model 4990 Good Cond.
Richardson 30' Sweep Plow, Excellent Cond.
Directions
From Hwy 270 & County Road 216 Travel North 1/2 mile then East for 3 miles on County Road 52.
Additional Photos
Personal Property Auction Terms & Conditions
PERSONAL PROPERTY Terms: Smith & Co. Auction & Realty, Inc. is not responsible for any errors in bids, omissions of bids, or failure to execute bids and shall have no liability to any bidder for any technical or other failure associated with the internet. There will be no options for refunds of any type. All sales are final. Cash, check and most major credit cards accepted. Sales tax is applicable unless a valid, current sales tax permit is presented prior to auction. Announcements made sale day supersede all prior advertising. All item s sold in their present condition with no warranties expressed or implied. Final responsibility rests with the buyer to assess the condition of items. It is not possible to adequately describe in text or photos an item that may show use and wear. We recommend you personally inspect all items, or enlist a trusted professional to do so on your behalf. Settlement must be made day of sale.