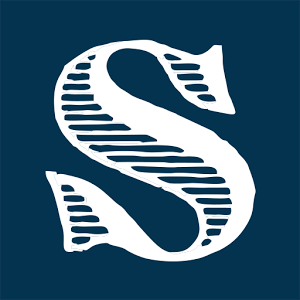 On-Line Only
Begins:
07/03/2023 12:00 am
Ends:
08/07/2023 7:00 pm
Location:
Smith & Co. Auction Facility, 10762 U.S. Hwy 412 Mooreland, Oklahoma 73852
View Sale Bill
Bid Online
Bidding from a phone or tablet? Try our bidding app!
AUCTION PREVIEW
Friday, August 4th 8:30 a.m. – 5 p.m.
LOAD-OUT
Pick-Up / Load-Out is TWO DAYS ONLY Tuesday, August 8th & Wednesday, August 9th from 8:30 a.m. – 5 p.m. and will be held ON-SITE.
NO SHIPPING or DELIVERY WILL BE OFFERED, ARRANGED OR CONSIDERED.
AUCTION DESCRIPTION
This Online Only Auction will begin to close Monday, August 7th at 7 p.m. CST
There will be a 2 minute soft close on each lot. A soft close prevents individuals from entering a bid at the very last second before an auction closes with the intent to prevent others from bidding higher. This means that if a bidder enters a bid within two minutes of the lot's initial closing time, a two-minute extension will be added on. The lot will not close until bidding is static for two minutes.
IF YOU HAVE A OKLAHOMA RESALE TAX EXEMPT NUMBER, PLEASE MAKE NOTE WHEN REGISTERING OR EMAIL US A COPY OF YOUR LICENSE TO ADMIN@SMITHCOAUCTIONS.COM PRIOR TO BIDDING. Otherwise, taxes will be applied to ALL purchases. If you wish to pay via check, that will also need to be noted under 'Auctioneer Notes'.
TIE BIDS: In the event there is a tie 'Max Bid', the item will be awarded to who placed the bid first.
Credit Cards will be processed immediately following the close of the auction unless stated otherwise. IF YOU PREFER TO PAY BY CHECK VS. CREDIT CARD you must let us know PRIOR TO the close of the auction. A 3% Buyer's Premium will be applied to ALL purchases.
NO REFUNDS WILL BE MADE to your card for ANY REASON.
SHIPPING: We DO NOT provide shipping. Please ensure you have the ability to pick-up items BEFORE you bid. NO EXCEPTIONS. Purchases cannot be removed from the auction site until paid for in full.