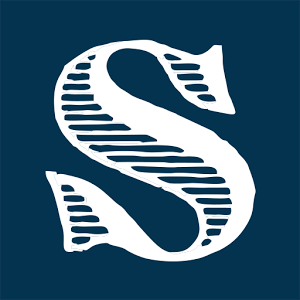 Live-on Site / Simulcast
Begins:
06/10/2022 10:00 am
Location:
1/2 mile west of Seiling, OK on County Road 590 OR from Gore's Convenience Store on Hwy 270, 1/2 mile south on Hwy 183 & 1/2 mile east on County Road 590
View Sale Bill
Bid Online
Bidding from a phone or tablet? Try our bidding app!
Auction Description
Live Auction w/Live Internet Bidding! Auction will be held on-site and will begin promptly on Friday, June 10th at 10 a.m. No Small Items. PLEASE BE ON TIME.
Items will be available for preview Auction Day.
Payment is due in full on auction day. Smith & Company Auction & Realty, Inc. accepts cash, checks, and most major credit cards. Purchases cannot be removed from the auction site until paid for in full.
Load Out will be available on auction day, at the close of the auction.
NO SHIPPING – NO DELIVERY – NO EXCEPTIONS
ONLINE BIDDER'S: IF YOU HAVE A TAX NUMBER, PLEASE MAKE NOTE WHEN REGISTERING AND EMAIL US A COPY OF YOUR LICENSE TO ADMIN@SMITHCOAUCTIONS.COM. Otherwise, taxes will be applied to ALL purchases. If you wish to pay via check, that will also need to be noted under 'Auctioneer Notes'.
Credit Cards will be processed immediately following the close of the auction unless stated otherwise. A 3% Buyer's Premium will be applied to ALL online purchases.
Flex King 60' Applicator
12 Bottom Blanchat Plow
14' Land Leveler
Hay Rake
14' Tool Bar w/ Planters
19' Spring Tooth
18' Drag Type Rotary Hoe
Double Fold Applicator 34'
Far hand Bale Hand
38' Springtooth
14' One Way Plow
13' One Way Plow
Merritt Belly Dump Grain Trailer
67' McFarlane Harrow
1988 Peterbilt
GN Stock Trailer (needs repair)
John Deere 27' Chisel
Sunflower Disc Model 79H4-33
John Deere 5 Bottom Plow
60' Auger PTO Drive
Antique Case Tractor (needs repair)
Scrap Iron
Gehl Grinder Mixer
Steel Feed Bunks
Westfield WR-60 Auger Hydraulic
Flat Iron
3pt Log Splitter
14' Tool Bar w/Small Rotary Hoe Sections
300 Gallon Tank on Skids
6' Aeromotor Fan Tail & Head
Plastic Tanks – 1550, 1600, & 3000 Gallon
19' Miller Offset Disc.
Pickup Beds
Kinze Grain Cart
Harvest Commander Model 1850
John Deere Bale Spike
John Deere 568 Round Baler
Quinstar Cultivator with Pickers
Hidden Valley Cultivator w/ Rollers
100' Sprayer with Nozzles
600 Gal. Chemical Tank on Big Wheels w/PTO Pump
Hancock Elevating Scraper EM82HR5553
John Deere 4890 Self Propeller Swather
For more info, contact Ira Smith 580-334-6001 or email ira@smithcoauctions.com.