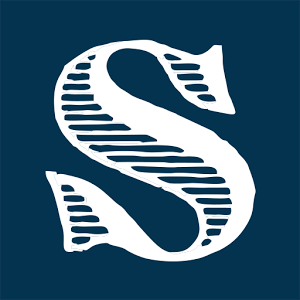 On-Line Only
Begins:
07/25/2022 12:00 am
Ends:
08/07/2022 7:00 pm
Location:
One mile west of 48th & Oklahoma Ave, One mile west on Oklahoma Ave/Hwy 15 then 1/2 mile north on Co. Rd 199 and east into.
View Sale Bill
Bid Online
Bidding from a phone or tablet? Try our bidding app!
Auction Description
Selling Outdoor Table and Chairs, Draftsman Rolling Tool Box With Contents, Aluminum Dog Box Ladders, Shovels, Rakes, Garden Tools, Post Hole Digger, Stihl Weed Eater, Stihl Weed Trimmer, Robin Weed Eater, Edger's, Poulan Pro Pruner, Toaster Crock Pot, Heated Tubs, Pet Carrier, Live Traps, Pickup Tool Box, Hog Panels, Fishing Poles, Tackle Box, Luggage, Sheet Rock, Gun Rack, Turkey Decoy, Shot Shell Box, Bucket With Seat, Gun Boot With Bracket, Chain Saw Case and Chains, Tools, Sledge, High Lift Jack and Hydraulic Jacks, Jack Stands, Camping Equip, Circle Saws, Tarp, Stereo, Telegraph, Radio, Sprayer, Sprinklers Hose, Ammo Can, Sump Pump, Jumbo Wrench Set, Clay Pigeon Thrower With Clay Pigeons, Ice Chest Water Jugs, Planer, Torch, Grease Gun, Jig Saw Set Of 4, Wheels and Tires, Air Compressor, Battery Charger, Air Tank, Misc. Hunting Clothes, John Deere Push Mower, Gas Cans, Shop Vac 18 Gallon 18.5 Hp, 20′ Chains And Boomers, Charcoal Grill, Kingfisher Country Cooker/Smoker, Fire Pit, and Metal Shelving Units.
Auction Preview
Thursday, August 4th 2-5 p.m.
Checkout Date/Time
Bids will begin to close Sunday, Aug. 7th at 7 p.m. CST. Bidder's credit card on file will be charged in full immediately following the close of the auction.
Pick-up Date/Time
Pick-Up is ONE DAY ONLY – Monday, Aug. 8th 6-9 p.m. Purchases cannot be removed from the auction site until paid for in full. NO SHIPPING – NO EXCEPTIONS
Auctioneer Notes
We will be staffed for the below preview and pickup times ONLY. While we try to accommodate bidders to the best of our ability, we kindly ask that you follow the time frames set.
IF YOU HAVE A TAX NUMBER, PLEASE MAKE NOTE WHEN REGISTERING AND EMAIL US A COPY OF YOUR LICENSE TO ADMIN@SMITHCOAUCTIONS.COM Otherwise, taxes will be applied to ALL purchases.
NO SHIPPING – NO EXCEPTIONS
TIE BIDS: In the event there is a tie 'Max Bid', the item will be awarded to who placed the bid first.
There will be a 2 minute soft close on each lot. A soft close prevents individuals from entering a bid at the very last second before an auction closes with the intent to prevent others from bidding higher. This means that if a bidder enters a bid within two minutes of the lot's initial closing time, a two-minute extension will be added on. The lot will not close until bidding is static for two minutes.
We want to thank Wes Lucas for allowing us the opportunity to sell his farm. Above you will find a list of very clean, quality items in excellent condition selling at on-line auction.