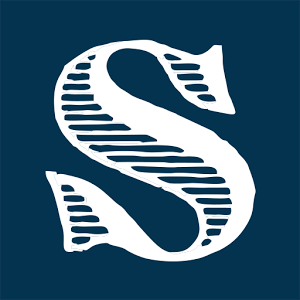 On-Line Only
Begins:
08/29/2022 12:00 am
Ends:
09/11/2022 2:00 pm
Location:
Smith & Co. Auction Facility, Hwy 412, Mooreland, OK 73852
View Sale Bill
Auctioneer Notes
On-Line bidding is available on ALL items. However, there is a number of items (too many to list) that will be offered on-line ONLY and not in the live auction. A complete catalog is available at www.smithcoauctions.com To bid, please register for the On-Line Only Auction.
Bidding begins Aug. 29th and will begin to conclude at 2 p.m. on Sept. 11th.
IF YOU HAVE A TAX NUMBER, PLEASE MAKE NOTE WHEN REGISTERING OR EMAIL US A COPY OF YOUR LICENSE TO ADMIN@SMITHCOAUCTIONS.COM. Otherwise, taxes will be applied to ALL purchases. If you wish to pay via check, that will also need to be noted under 'Auctioneer Notes'.
A 3% buyer's premium will be added to ALL purchases.
SHIPPING: We DO NOT provide shipping. Please ensure you have the ability to pick-up items BEFORE you bid.
TIE BIDS: In the event there is a tie 'Max Bid', the item will be awarded to who placed the bid first.
There will be a 2 minute soft close on each lot. A soft close prevents individuals from entering a bid at the very last second before an auction closes with the intent to prevent others from bidding higher. This means that if a bidder enters a bid within two minutes of the lot's initial closing time, a two-minute extension will be added on. The lot will not close until bidding is static for two minutes.
Auction Preview
Aug. 29th – Sept. 9th Mon. – Sat. 8:00 a.m. – Noon
**Inspection of items should be done PRIOR to the auction.**
Auction Pickup
Load Out Sept. 12th 9:00 a.m. – 5:00 p.m.
NO SHIPPING- NO EXCEPTIONS
Auction Description
TC 40 DA Tractor w/6LA Loader & 72" Woods Beater
24' Cattle Panels – Some with Gates
Roll-up Door & Track
Tarter Panels 10' and 12'
6' Fiberglass Step Ladder
Water Tanks & Floats
11 Drawer Tool Chest on Wheels
Calf Puller
Feed Bunks
3pt Cone Style Fertilizer Spreader, pto
Self Catch Head Gate • T-Posts, various sizes
10' Tandem Disc • Rubbermaid 150 gal. Water Tanks
Stump Hunting Blinds
Deer Feeders on Stands
Little Rhino 3pt Blade
Over Fuel Tank & Stand
Tower Style Deer Blinds
Rolls Barbed Wire
Sudenga 2.25 Ton Grain Cart
3 x 5 Sweep Plow w/ Pickers
12' Chisel
JD Fertilizer Spreader
Oliver 550 Tractor (for parts)
Frontier Beater, 3pt
8' Grass Drill w/ Fertilizer Box
Bernina Activa 230, Patchwork Edition
Singer Magic Steam Press 7
Torpedo Welder
Kitchen Aid Mixer (no bowl)
MaidRite Washboard
Titan Diesel Generator
Miller Matie 212, Auto Set
Miller Matie 250 Welder
Miller Matie 251 Welder
Miller Matie 252 Welder
Powermax 45 Hypertherm Wire Welder
Sanyo Color TV
Bernina 801 Sewing Machine
Bernina 1200 DA Serger
Bernette Model for Bernina
Bernina 2000 D
B&W Creep Feeder
3pt Bale Spike
Grain Auger 30'Lx5" w/ Gas Motor
Bextra West Round Bale Feeder
Windmill Tower & Head w/Pipe & Cylinder
Pitcher Pump w/ Cylinder
Plastic Water Tank, like new
Pittsburg Hyd. Cherry Picker
Trip Hopper Cake Feeder #19 for ATV, etc.
Antique Water Pump
Round Bale Feeder
6' Round Behlen Stock Tank
B&W Feed Bunks
4 Wheel Cart, 7'L x 4'W
Powder River Calf Cradle
McMillen Hyd. Post Hole Digger, Skid Steer Mount w/ 2 Augers
Dymax Tree Shear, Skid Steer Mount, Hyd.
110V Welder
Bench Grinder
Craftsman Tool Chest
Heavy Metal Box 30" x 24"
Wood Posts 10 x 7.5
B&W Companion 5th Wheel Hitch
Eqlayzer-Stabilizer Hitch w/Bars
1999 Suzuki Motorcycle, runs
JD Double Drill Hitch Hydraulic
Headache Rack
3pt Bale Spike
16' Stock Trailer GN Converted to bumper pull
Shop Built Tandem Axle Flatbed
Diesel Generator 550W not running
Hydraulic Pipe Bending Unit
Ridgid Pipe Threader on a Tri-Pod Stand w/ Cutter & Reamer
Black Max Chainsaw
Echo Weedeater
Endurance Walk-In Bathtub
10' & 8' Panels
Game Feeder w/Pipe Legs & Motor
2-Walk-Thru Gates on Pipe Frame
Texas Wildlife Game Feeder
Band Resaws