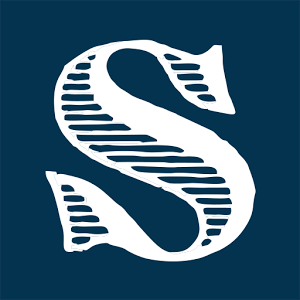 Live-on Site / Simulcast
Begins:
09/10/2022 10:00 am
Location:
Smith & Co. Auction Facility, Hwy 412, Mooreland, OK 73852
View Sale Bill
Bid Online
Bidding from a phone or tablet? Try our bidding app!
Auctioneer Notes
Simulcast auction: Live auction bidding and live internet bidding. Items will be sold in our climate-controlled facility on digital screens. Equipment displayed on a 6+ acre fenced and rocked yard.
Items added daily! Be sure to check the catalogs for a complete description of items and pictures.
IF YOU HAVE A TAX NUMBER, PLEASE MAKE NOTE WHEN REGISTERING OR EMAIL US A COPY OF YOUR LICENSE TO ADMIN@SMITHCOAUCTIONS.COM. Otherwise, taxes will be applied to ALL purchases.
If you wish to pay via check, that will also need to be noted under 'Auctioneer Notes'.
A 3% buyer's premium will be added to the total receipt amount when bidding online.
TIE BIDS: In the event there is a tie 'Max Bid', the item will be awarded to who placed the bid first.
SHIPPING: We DO NOT provide shipping. Please ensure you have
the ability to pick-up items BEFORE you bid.
Auction Preview
Aug. 29th – Sept. 9th Mon. – Sat. 8:00 a.m. – Noon
**Inspection of items should be done PRIOR to the auction.
Auction Pickup
Saturday, Sept. 11th immediately after the auction ends or Monday, Sept. 12th 9:00 a.m. – 5:00 p.m.
**LOT WILL BE CLOSED ON SUNDAY, SEPT. 11th**
NO SHIPPING- NO EXCEPTIONS
Auction Description
IMPLEMENTS
Great Plains Grass Drill, like new
McMillan Skid Steer Post Hole Digger w/ 2 Augers
5' Frontier Box Blade, w/Rippers
Rhino 3pt Posthole Digger w/12" & 10" Auger Pipe Threader
6' Chisel, 3pt
14' Offset Disc
JD 8300 Drill
14' Tandem Disc
14' Chisel
VEHICLES
2003 Dodge 4-Door Ram 2500 4×4, DSL 24 Valve Engine, showing 387,367 miles
2013 Jeep Grand Cherokee, DSL, 4×4, 132k miles, 1 owner, excellent cond.
1971 Nova, showing 36,673 miles, very clean
TRAILERS
Blue Cargo Trailer w/Drop Down Door
32' GN Flatbed, 27' Bed & 5' Dovetail Tandem Duals
24' GN Stock Trailer w/ Full Top, Wood Floor
24' WW 1999 GN Enclosed Trailer
WW GN Enclosed Trailer, 24' Box w/contents
Trailmaster 16' HD Trailer, Dovetail w/ Ramps, 6k Axles
Diamond T Single Axle Trailer w/ Dropdown Tailgate & Gorilla Lift
Grain Caddy, Shop Built 3000#,
14' Trailer, 2 axle
20' Single Axle Trailer
Single Axle Trailer w/Drop Down Tailgate, 2' Sides, 6'7"W x 10'L, new floor
TRACTORS
JD 3203 Tractor w/31 hrs w/300JD Front End Loader w/Frontier RC1060 Beater, 1 owner, excellent cond.
NHtc40DA New Holland Tractor w/16 LANH Loader, 106 hours, w/Woods 72" Beater
LIVESTOCK EQUIPMENT
Powder River Calf Cradle
24' HD Cattle Panels – 78 Panels