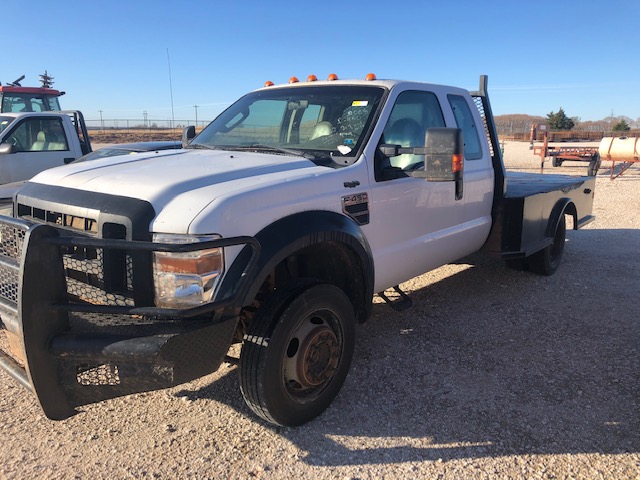 Live-on Site / Simulcast
Begins:
12/07/2019 10:00 am
Location:
Smith & Co. Auction Facility, 10762 US Hwy 412, Mooreland, OK
View Sale Bill
Bid Online
Bidding from a phone or tablet? Try our bidding app!
Auction Description
ON-LINE ONLY
Items Begin Selling Nov. 18 and Conclude 3 p.m. Dec. 7
*A Bidding Station will be Provided On-Site with Dedicated Staff Available to Assist*
Post Vise on Stand
Iron Wheels – Antiques
2-Milk Cream Separators
Metal Round Forge w/Blower
Old Wood Bench
Old 3 Drawer Box Wood
U.S. Officer Horse Bit
Horse Hair Rope
Lot of Garden Plow & Tools
Woodbox w/Hames, Bits, Grinders, Scales
Wood Box, Thread Container, Glass Front
2-Anvils 60# and Paper Weight
Coleman Generator 62/50
Old Saws, Crosscut & Bow Saw
2-Antique Cross Cut Saws
Metal Antique Wood Heating Stove
Cast Iron Forge w/Buffalo Blower
Cast Iron Forge w/Blower
Large 6 Burner Stewart Drummond Wood Cook Stove, Bun Warmers w/Water Bath
Horse Drawn Dump Rake
2-Horse Drawn Turning Plows
2-Horse Drawn Cultivators
Tackle Boxes, Antique Fishing Poles, Horse Stuff, Hub Caps
Cross Bed Tool Box
Side Tool Box
2-Floor Jacks
Spool of TV Cable
Game Cameras, Gun Cases
Fan
Box of Animal Supplies
Box of Ford A/C Items
Golf Bag & Clubs
Animal Cages
Saddle Blankets
Solar Fencing Panels
2-Snow Sleds
ATV 5000# Winch, Badlands
Wood Box w/Old Spurs & Bits
Lot of Single Tree & Double Tree
IMPLEMENTS
32' Quinstar Tillage Plow
48" Tiller, PTO Driven
TRUCKS & VEHICLES
2014 Ford Explorer 31k miles, one owner, garage kept, very good condition
2008 Lincoln Navigator 62k miles, one owner
2010 Suburban 105k miles, 2wd
2008 F-450 Flatbed, Duals, Ext. Cab, 4×4, Auto
2007 Ford Edge, Serviced Regularly, Nice Car Showing 227k miles
2002 Buick Park Ave., Showing 85k miles
2001 Chevy 4×4, ½ ton
1999 F-250 Ext. Cab
1999 Chevrolet 3/4 Ton w/Spike Bed Showing 210k miles
1998 Chevrolet 1/2 Ton 4×4 Pickup, Auto, AC Cool Showing 162994 miles
1996 Ford Pickup, One Owner, 2WD, Auto, Gas, Good A/C & Heat, Showing 54,411 miles
1983 Buick, One Owner, Cool A/C Showing 65,234 miles
Chevrolet Suburban, Showing 11,000 miles
Chevrolet Malibu
1968 Ford Thunderbird, 429 Thunder Jet Motor, C-6 Trans, New Carb, New Tires & Brakes, Elec Ignition, Showing 58,459 miles
C60 Water Truck w/600 gal. tank
TRACTORS / SKID STEER / DOZER
Kubota M9540 w/Frontend Loader, Showing 1380 hrs.
Case Dozer w/6-way Blade, SN 3027222
Gehl R1250 Skid Steer on Tracks, Low Hours
Danhauser Tree Sheer SN 2874
2019 Tree Puller for Skid Steer SN 150458
Skid Steer Implements
SINGLE WIDE MOBILE HOME
2008 Single Wide Mobile Home, 2 Bedroom, 2 Bath
GUNS
Preview Fri., Dec. 6 4-6 p.m.
*All Federal and Firearm Laws will be followed. Gun purchasers will be required to provide a valid ID and pass a background check. *
BB Gun, Crossman Arms Co. Inc., Freeport NYV350, Slide Action
Browning 12 ga., made in Belgium, 3" Chambered #63V-16630
Colt Sauer Sporting Rifle, made in Germany by J.P. Sauer and Sohn w/300 cal. Weatherby Mag, 3 Clips,
Leaupold Scope, Leather Case
M-1903 30 ca. Rifle, Serial #3730300
Marlin 22 ca. Micro-Groove Rifled Barrel, Murlin Golden 39 Anniversary, Lever Action, w/Scope & Squirrel engraved in the Stock
Remington Model 11, 12 ga. on Browning Pattern, Military Finish, made in the USA, Serial #702944
US Remington Model 03-A3 30-06 ca. Serial #3730300
Ruger 22 LR, 122-14607
US Springfield Armory Model 1903, 30-06 ca. Bolt Action, Serial #831704
Uberti Model 1873, 45 ca. Colt, New in Box – Never Fired, NRA 574
Winchester 30-30, Canadian Centennial 1867-1967, Lever Action, Octagon Barrel, Serial #58254
TRAILERS
Road Boss 40' GN Dovetail w/Tandem Duals, 16k Axles, 17.5" Tires
1994 CPS 42' Grain Trailer
16' Stock Trailer w/Half-Top
30' 5th Wheel Travel Trailer, 1 Slide
19' Bumper Pull Travel Trailer, Prowler
2012 Delco 6' x 16' Stock Trailer w/ Full Top
Travalong Stock Trailer, 24' w/Bow Top
1997 36' x 8.5' GN Flatbed, 20k lb.
OK Trailer, 40' w/Tandem Duals, Dove Tail
Round Bale Trailer – 5 Bale
RECREATIONAL
2 – Arctic Cat Snow Mobiles, Wildcat
Polaris Sportsman 570 4-Wheeler, New Tires
Jet Ski on Trailer, Tiger Shark, Monte Carlo
2016 Kandi 200cc Go-Kart
JD AMT 626 Gator
SEMIS
2001 Peterbilt 379 Model w/Ultra Cab Sleeper, CAT C15 Engine, Showing 533,005 miles
1998 Freightliner, FLD Model w/Sleeper, Single Axle, GN Ball, Detroit 55 Series Engine, Showing 178,140 miles
LIVESTOCK EQUIPMENT
HD 24' Pipe Frame Cattle Panels, 4 Post
HD 24' Pipe Frame Cattle Panels, 5 Post
HD 24' Pipe Frame Cattle Panels, 4 Post w/Gates
HD 24' Pipe Frame Cattle Panels, 5 Post w/Gates
Wilson Wheel Corrals
MISC. EQUIPMENT
Danuser Intimidator Tree Puller
ANTIQUES
Antique Buggy – Horse Drawn
SCHOOL BUSSES
2005 Blue Bird Handicap Bus, CAT C7 Engine, Showing 66408 miles & 2210 Hours
2009 Short Bus, Showing 84291 miles
SHOP EQUIPMENT
Sand Blasting Cabinet
10 Ton Air Lift Jack #1590
Truck Tire Stand
Generator
Bobcat Welder
Scissor Lift
IR Air Compressor on Steel Stand, 80 gal., Model L475
Auctioneer's Note
Preview Items Nov. 22 – Dec 7 Mon. – Fri. 9:00 a.m. – 5:00 p.m. & Sat. 8:00 a.m. – Noon
(excluding Nov. 28-Dec. 1 for Thanksgiving Holiday)
Items will be sold in our climate-controlled facility on digital screens. Inspection of items should be done PRIOR to the auction.
This is a Simulcast Auction. Bidding will be available both on-site and on-line.
On-Line bidding is available on ALL items. However, there are a limited number of items that will
ONLY be available on-line and NOT in the live auction.
Additional Photos