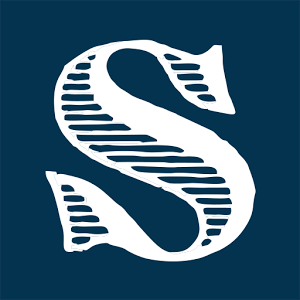 Simulcast
Begins:
05/08/2021 10:00 am
Location:
216624 E. County Road 54, Mutual, OK
View Sale Bill
Bid Online
Bidding from a phone or tablet? Try our bidding app!
Auctioneer Notes
* Some items will be offered on-line during the live auction. Items available for On-Line Bidding are indicated with a asterisk *
Preview
Preview Items Friday, May 7th 1pm – 5pm
Auction Description
HOUSEHOLD FURNISHINGS
Oak Coffee Table
2 – End Tables
Matching Couch, Loveseat & Rocker
Upholstered Couch
Dresser Drawers 30″x17″x38¼"
Desk 42″x17″x29½"
Bookcase 36″x9¾"x43″
Oak Frame Upholstered Occasional Chair
Oak Frame Upholstered Rocker
2 – 2 Drawer File Cabinets
Small File Cabinet
Plastic File Box
Small Metal File Box
Treadmill
Ping Pong Table w/new net and balls
Dorm Size Refrigerator
Microwave Table w/casters
TV Table w/casters
LIVESTOCK SUPPLIES
3-Red Feed Bunks
4-Green Feed Bunks
16' Orange Panel
18-10' Orange Panels
16' Red Panel
Adj. Steel Panel
Small Round Tank
Welded Wire Panels
Whips
Calf Bottle w/Nipple
Over the Fence Feeder
100 gal. Rubbermaid Tank
150 gal. Rubbermaid Tank
300 gal. Rubbermaid Tank
5x10x20 Sheds for Hogs or Sheep/Goats on Steel Frame
HAY EQUIPMENT & SUPPLIES
4-Hay Rings
Hay Hooks
2 Pair-Hay Hauling Chaps
150 Square Bales of Bermuda Grass Hay (kept inside barn)
TRACTORS
* 1990 Ford Tractor TW25 3pt. w/K-D Loader, Front & Rear Forks, Front End Bucket, Showing 6,327 hours & Rebuilt Engine at 3k hours
* 1967 M&M 707 Tractor w/Sprayer
* 1965 Massey Ferguson 135 w/3 Bow Buggy Top, Replacement Cover, Front End Loader
TRAILERS
Utility Trailer 60″x36″x14'
12' Morris Stock Trailer, Bumper Pull w/Full Top
PICK-UPS
* 2005 Dodge Ram 1500 w/ARE Shell, 4×4, Auto, Showing 67,721 miles
* 1964 Chevrolet Pickup, 4spd, 1-Owner, Runs Good
* 1949 2-Ton Chevrolet Truck w/Steel Bed & Hyd. Lift, Runs Good
STORAGE BUILDING
8 x 12 Storage Building, to be moved
ATV's & EQUIPMENT
* 2012 Kubota RTV 900XT, 4×4, w/Kubota Roof Kit, Runs Goodm Showing 1413hrs.
* 2004 Arctic Cat 400 ATV 4×4 4-Wheeler w/Utility Box & 15gal. Sprayer, Runs, Showing 4,218 miles
* F/S 50 gal. ATV Skid Sprayer w/Electric Pump
FISHING BOAT, EQUIP., & SUPPLIES
Aluminum Boat w/1 Paddle
Trolling Motor
Misc. Fishing Tackle
Dip Nets
Minnow Bucket
Filet Knife
Filet Table
Waders
GUNS
* Browning Sem-Auto 22 Rifle w/Scope #8T2131
* Daisy Pellet Gun
* Glock 9mm Pistol #AEG534
* Nobel Model 20G Single Shot, Lever Action 22 Rifle
* Pardner Model SB1 12-gauge Shot Gun, Single Shot
* Remington Model 1100 12ga. Semi-Auto Shot Gun #L192942V
* Remington Model 700 Rifle 243ca. w/Scope #6700107
* Winchester 12ga. Model 12 Shot Gun w/2¾ Chamber, Full Choke, #1272857
* Winchester 3030 Model 1894 30w.c.f. Hex Barrel, Lever Action Rifle w/Scabbard, #677578
LAWN MOWERS & EQUIPMENT
Dison ZTR Lawn Mower 42″ cut
Dixon ZTR Lawn Mower 37″ cut, w/Grass Catcher & 6 ply Tires
MoJack EZ Mower Maintenance Lift
E-Z Spray Lawn Sprayer
Steel-Wheeled Wheel Barrow
Rubber Wheeled Wheel Barrow
Broadcast Spreader/Seed Mounts on Hitch of Pickup
Scott's Turf Builder Mini Broadcast Spreader
Craftsman Electric Blower/Vacuum, 2- speed 12amp
HyperTough Cordless 22″ Hedge Trimmer w/Charger & Power Pack
B&D Electric Hedge Trimmer
B&D 14″ Electric Weed Trimmer
Stihl MS180c Chain Saw 16″ w/2 Extra Chains
Wards Chain Saw, Gasoline Engine
Chain Sharpener
2-Creepers (1-sit down 1-lie down)
SHOP EQUIPMENT & SUPPLIES
Wooden Saw Horses
2-HD Steel Saw Horses
2-Steel Light Duty Saw Horses
1-Steel Short Saw Horse
Wooden Work Bench w/Vise
Steel Work Bench w/Vise
Adj. Height Support Stand
Hi-Lift Jack
Hein Werner Floor Jack
Forney Welder 180amp
Craftsman 230amp Arc Welder w/Masks
ANTIQUES
Red Wagon
5-gal. Crock
Antique Saw
Antique Hay Saw
2-Frankoma Ducks
3-Cream Cans
Lantern
Cow Bell
Old Wash Tubs
Old Iron Cattle Sprayer
LM Cigerette Sign
Antique Grinding Wheel
Sewing Basket w/Old Buttons
Antique Merchant's Desk 28×20½x13 high w/Lid
MISCELLANEIOUS
2-Wheel Dolly
Foot Lockers
Turtle Trap
25 Duck Decoys
3 – Live Traps, various sizes
Dog Box 40"x40"x25" Wood w/Tin Roof
Pet Porter
Picnic Table 2'x6' w/Benches
Aluminum Step Ladder/Ext Ladder
6' Fiberglass/Aluminum Ladder
3 Electric Cords, 50' each
1 Underground Wire 125'
Black Max Portable Electric Generator, 9hp Engine, 5K Run Watt
Electric Utility Heater for Pump House
Red Snap'r Electric Fencer
3-Parmak Electric Fencers
IMPLEMENTS
Garfield 550 5-yard Carryall
Sunflower 2 Section Offset Disc, Single Fold
Schafer Model 450 Offset Disc, Excellent Cond.
Melroe Model 911 Moldboard 5 Bottom 12' Plow
John Deere DR-A Grain Drill
Yellow 2-Wheeled Dirt Mover/Scraper
John Deere 6 Section Spring Tooth Harrow
Noble 2-Blade Sweep Plow
M&M Disc Harrow w/3-Section Drag Harrow
Graham=-Hoeme 12′ Sweep Plow
John Deere Model H Spreader
2-Wheeled Heavy Duty Truck Chassis Trailer
Massey Ferguson MF12 Square Baler
Allis-Chalmers 80T Cycle Mower
McCormick No.15 Parallel Bar Side Delivery Rake
Mayrath Auger 27′
12' Hoeme Chisel
Auger
Harrow Cart
3pt. Cultivator
Servis Brush Beater
MF 100 Loader
Bucket & Forklift
TOOLS
Craftsman 12″ Radial Arm Saw
Craftsman 10″ Table Saw
Craftsman 12″ Band Saw/Sander
Craftsman 15½" Drill Press w/Compound Vise
Craftsman 10″ Compound Miter Saw
B&D 8¼" Compound Miter Saw
Craftsman Wood Shaper w/20+ Blades
Craftsman 61/8″ Jointer-Planer
Foley Belsaw 12″ Planer/Molder w/12″ Bedboard Attachment
Craftsman Belt & Disc Sander
Craftsman 4″ Dustless Belt Sander
Skil Model 7102 Belt Sander (Sand Cat)
Makita Random Orbi Sander Model B05000
B&D 5″ Palm Grip Random Orbit Sander
Makita Finishing Sander 4″ Model B04510
Wards 6½" Electric Hand Saw
Makita 14″ Portable Cut-Off Saw
Craftsman Router Double Insulated
Craftsman Router
Craftsman Router Table
Craftsman Router Template for Drawers & Doors
Craftsman Butt Hinge Template
Craftsman Reciprocating Saw
Craftsman Cordless 12V in Plastic Storage Box
Skil Reversing Drive Drill, adj. speed 3/8″
B&D Drill 120V, 3amp, Double-Insulated
B&D ½" Junior HD Drill
Cummins ½" HD Electric Drill
DeWalt 3/8″ Drill
Weller Professional Solder Gun Kit
Porter & Cable Saber Saw
Craftsman 1/3 H.P. Grinder w/Base
Bronco HD Industrial Grinder 3/4hp 8″ Wheel
Porter & Cable Hand Grinder
DieHard 60/20/2 amp Battery Charger
Schumacher Battery Charger, Trickle Charge
Century Tap and Die Set
Craftsman ½" Air Impact Wrench
Rodac Air Hammer Zip Gun, Pneumatic
Torque Wrench
Working Pnuematic Hammer
CP Pnuematic Impact Wrench
E-Z Roll Wire Roller
Craftsman We/Dry Vac
Twin 500 Watt Quartz Halogen Floodlights w/adj. Stand
Montgomery Ward 18″ Roll-about Electric Fan
Transit Level
Geyser Sump Pump
Sears Air Compressor, 2hp
Portable Air Tank
Dayton 1½" HP Motor
Farm Duty AC Motor
Single-Phase 5hp Motor
Oil
Come-Along Wire Stretcher
Pump Jack
Tap & Die Sets
¾" Socket Wrench Set w/Break-Over Handle
Additional Photos