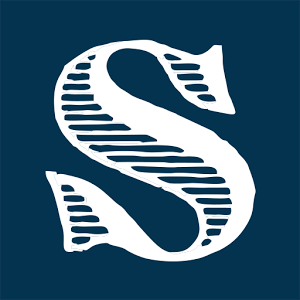 Simulcast
Begins:
05/08/2021 10:00 am
Location:
216624 E. County Road 54, Mutual, OK
View Sale Bill
Bid Online
Bidding from a phone or tablet? Try our bidding app!
Auctioneer Notes
* Some items will be offered on-line during the live auction. Items available for On-Line Bidding are indicated with a asterisk *
Preview
Preview Items Friday, May 7th 1pm – 5pm
Auction Description
HOUSEHOLD FURNISHINGS
Oak Coffee Table
2 – End Tables
Matching Couch, Loveseat & Rocker
Upholstered Couch
Dresser Drawers 30″x17″x38¼"
Desk 42″x17″x29½"
Bookcase 36″x9¾"x43″
Oak Frame Upholstered Occasional Chair
Oak Frame Upholstered Rocker
2 – 2 Drawer File Cabinets
Small File Cabinet
Plastic File Box
Small Metal File Box
Treadmill
Ping Pong Table w/new net and balls
Dorm Size Refrigerator
Microwave Table w/casters
TV Table w/casters
LIVESTOCK SUPPLIES
3-Red Feed Bunks
4-Green Feed Bunks
16' Orange Panel
18-10' Orange Panels
16' Red Panel
Adj. Steel Panel
Small Round Tank
Welded Wire Panels
Whips
Calf Bottle w/Nipple
Over the Fence Feeder
100 gal. Rubbermaid Tank
150 gal. Rubbermaid Tank
300 gal. Rubbermaid Tank
5x10x20 Sheds for Hogs or Sheep/Goats on Steel Frame
HAY EQUIPMENT & SUPPLIES
4-Hay Rings
Hay Hooks
2 Pair-Hay Hauling Chaps
150 Square Bales of Bermuda Grass Hay (kept inside barn)
TRACTORS
* 1990 Ford Tractor TW25 3pt. w/K-D Loader, Front & Rear Forks, Front End Bucket, Showing 6,327 hours & Rebuilt Engine at 3k hours
* 1967 M&M 707 Tractor w/Sprayer
* 1965 Massey Ferguson 135 w/3 Bow Buggy Top, Replacement Cover, Front End Loader
TRAILERS
Utility Trailer 60″x36″x14'
12' Morris Stock Trailer, Bumper Pull w/Full Top
PICK-UPS
* 2005 Dodge Ram 1500 w/ARE Shell, 4×4, Auto, Showing 67,721 miles
* 1964 Chevrolet Pickup, 4spd, 1-Owner, Runs Good
* 1949 2-Ton Chevrolet Truck w/Steel Bed & Hyd. Lift, Runs Good
STORAGE BUILDING
8 x 12 Storage Building, to be moved
ATV's & EQUIPMENT
* 2012 Kubota RTV 900XT, 4×4, w/Kubota Roof Kit, Runs Goodm Showing 1413hrs.
* 2004 Arctic Cat 400 ATV 4×4 4-Wheeler w/Utility Box & 15gal. Sprayer, Runs, Showing 4,218 miles
* F/S 50 gal. ATV Skid Sprayer w/Electric Pump
FISHING BOAT, EQUIP., & SUPPLIES
Aluminum Boat w/1 Paddle
Trolling Motor
Misc. Fishing Tackle
Dip Nets
Minnow Bucket
Filet Knife
Filet Table
Waders
GUNS
* Browning Sem-Auto 22 Rifle w/Scope #8T2131
* Daisy Pellet Gun
* Glock 9mm Pistol #AEG534
* Nobel Model 20G Single Shot, Lever Action 22 Rifle
* Pardner Model SB1 12-gauge Shot Gun, Single Shot
* Remington Model 1100 12ga. Semi-Auto Shot Gun #L192942V
* Remington Model 700 Rifle 243ca. w/Scope #6700107
* Winchester 12ga. Model 12 Shot Gun w/2¾ Chamber, Full Choke, #1272857
* Winchester 3030 Model 1894 30w.c.f. Hex Barrel, Lever Action Rifle w/Scabbard, #677578
LAWN MOWERS & EQUIPMENT
Dison ZTR Lawn Mower 42″ cut
Dixon ZTR Lawn Mower 37″ cut, w/Grass Catcher & 6 ply Tires
MoJack EZ Mower Maintenance Lift
E-Z Spray Lawn Sprayer
Steel-Wheeled Wheel Barrow
Rubber Wheeled Wheel Barrow
Broadcast Spreader/Seed Mounts on Hitch of Pickup
Scott's Turf Builder Mini Broadcast Spreader
Craftsman Electric Blower/Vacuum, 2- speed 12amp
HyperTough Cordless 22″ Hedge Trimmer w/Charger & Power Pack
B&D Electric Hedge Trimmer
B&D 14″ Electric Weed Trimmer
Stihl MS180c Chain Saw 16″ w/2 Extra Chains
Wards Chain Saw, Gasoline Engine
Chain Sharpener
2-Creepers (1-sit down 1-lie down)
SHOP EQUIPMENT & SUPPLIES
Wooden Saw Horses
2-HD Steel Saw Horses
2-Steel Light Duty Saw Horses
1-Steel Short Saw Horse
Wooden Work Bench w/Vise
Steel Work Bench w/Vise
Adj. Height Support Stand
Hi-Lift Jack
Hein Werner Floor Jack
Forney Welder 180amp
Craftsman 230amp Arc Welder w/Masks
ANTIQUES
Red Wagon
5-gal. Crock
Antique Saw
Antique Hay Saw
2-Frankoma Ducks
3-Cream Cans
Lantern
Cow Bell
Old Wash Tubs
Old Iron Cattle Sprayer
LM Cigerette Sign
Antique Grinding Wheel
Sewing Basket w/Old Buttons
Antique Merchant's Desk 28×20½x13 high w/Lid
MISCELLANEIOUS
2-Wheel Dolly
Foot Lockers
Turtle Trap
25 Duck Decoys
3 – Live Traps, various sizes
Dog Box 40"x40"x25" Wood w/Tin Roof
Pet Porter
Picnic Table 2'x6' w/Benches
Aluminum Step Ladder/Ext Ladder
6' Fiberglass/Aluminum Ladder
3 Electric Cords, 50' each
1 Underground Wire 125'
Black Max Portable Electric Generator, 9hp Engine, 5K Run Watt
Electric Utility Heater for Pump House
Red Snap'r Electric Fencer
3-Parmak Electric Fencers
IMPLEMENTS
Garfield 550 5-yard Carryall
Sunflower 2 Section Offset Disc, Single Fold
Schafer Model 450 Offset Disc, Excellent Cond.
Melroe Model 911 Moldboard 5 Bottom 12' Plow
John Deere DR-A Grain Drill
Yellow 2-Wheeled Dirt Mover/Scraper
John Deere 6 Section Spring Tooth Harrow
Noble 2-Blade Sweep Plow
M&M Disc Harrow w/3-Section Drag Harrow
Graham=-Hoeme 12′ Sweep Plow
John Deere Model H Spreader
2-Wheeled Heavy Duty Truck Chassis Trailer
Massey Ferguson MF12 Square Baler
Allis-Chalmers 80T Cycle Mower
McCormick No.15 Parallel Bar Side Delivery Rake
Mayrath Auger 27′
12' Hoeme Chisel
Auger
Harrow Cart
3pt. Cultivator
Servis Brush Beater
MF 100 Loader
Bucket & Forklift
TOOLS
Craftsman 12″ Radial Arm Saw
Craftsman 10″ Table Saw
Craftsman 12″ Band Saw/Sander
Craftsman 15½" Drill Press w/Compound Vise
Craftsman 10″ Compound Miter Saw
B&D 8¼" Compound Miter Saw
Craftsman Wood Shaper w/20+ Blades
Craftsman 61/8″ Jointer-Planer
Foley Belsaw 12″ Planer/Molder w/12″ Bedboard Attachment
Craftsman Belt & Disc Sander
Craftsman 4″ Dustless Belt Sander
Skil Model 7102 Belt Sander (Sand Cat)
Makita Random Orbi Sander Model B05000
B&D 5″ Palm Grip Random Orbit Sander
Makita Finishing Sander 4″ Model B04510
Wards 6½" Electric Hand Saw
Makita 14″ Portable Cut-Off Saw
Craftsman Router Double Insulated
Craftsman Router
Craftsman Router Table
Craftsman Router Template for Drawers & Doors
Craftsman Butt Hinge Template
Craftsman Reciprocating Saw
Craftsman Cordless 12V in Plastic Storage Box
Skil Reversing Drive Drill, adj. speed 3/8″
B&D Drill 120V, 3amp, Double-Insulated
B&D ½" Junior HD Drill
Cummins ½" HD Electric Drill
DeWalt 3/8″ Drill
Weller Professional Solder Gun Kit
Porter & Cable Saber Saw
Craftsman 1/3 H.P. Grinder w/Base
Bronco HD Industrial Grinder 3/4hp 8″ Wheel
Porter & Cable Hand Grinder
DieHard 60/20/2 amp Battery Charger
Schumacher Battery Charger, Trickle Charge
Century Tap and Die Set
Craftsman ½" Air Impact Wrench
Rodac Air Hammer Zip Gun, Pneumatic
Torque Wrench
Working Pnuematic Hammer
CP Pnuematic Impact Wrench
E-Z Roll Wire Roller
Craftsman We/Dry Vac
Twin 500 Watt Quartz Halogen Floodlights w/adj. Stand
Montgomery Ward 18″ Roll-about Electric Fan
Transit Level
Geyser Sump Pump
Sears Air Compressor, 2hp
Portable Air Tank
Dayton 1½" HP Motor
Farm Duty AC Motor
Single-Phase 5hp Motor
Oil
Come-Along Wire Stretcher
Pump Jack
Tap & Die Sets
¾" Socket Wrench Set w/Break-Over Handle
Additional Photos
Personal Property Auction Terms & Conditions
PERSONAL PROPERTY Terms: Smith & Co. Auction & Realty, Inc. is not responsible for any errors in bids, omissions of bids, or failure to execute bids and shall have no liability to any bidder for any technical or other failure associated with the internet. There will be no options for refunds of any type. All sales are final. Cash, check and most major credit cards accepted. Sales tax is applicable unless a valid, current sales tax permit is presented prior to auction. Announcements made sale day supersede all prior advertising. All item s sold in their present condition with no warranties expressed or implied. Final responsibility rests with the buyer to assess the condition of items. It is not possible to adequately describe in text or photos an item that may show use and wear. We recommend you personally inspect all items, or enlist a trusted professional to do so on your behalf. Settlement must be made day of sale.