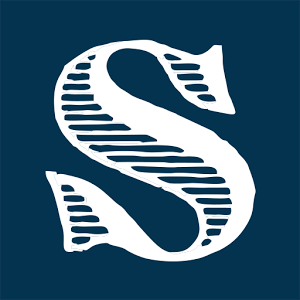 On-Line Only
Begins:
04/21/2022 12:00 am
Ends:
05/09/2022 2:00 pm
Location:
From Seiling OK go west on Hwy 60 for 1.5 miles to Hwy 183; then south on Hwy 183 for 1 mile to CR 61; then west on County Road 61 for 2 miles.
View Sale Bill
Bid Online
Bidding from a phone or tablet? Try our bidding app!
Auction Details
Online Only Auction will close Monday, May 9th beginning at 2 p.m.
Items are on-site. Contact Ira at 580-334-6001 for preview.
IF YOU HAVE A TAX NUMBER, PLEASE MAKE NOTE WHEN REGISTERING OR EMAIL US A COPY OF YOUR LICENSE TO ADMIN@SMITHCOAUCTIONS.COM. Otherwise, taxes will be applied to ALL purchases. If you wish to pay via check, that will also need to be noted under 'Auctioneer Notes'.
Credit Cards will be processed immediately following the close of the auction unless stated otherwise. A 3% Buyer's Premium will be applied to ALL purchases.
Purchases cannot be removed from the auction site until paid for in full.
Load Out will be available Tuesday, May 10th from 1-6 p.m.
NO SHIPPING – NO DELIVERY – NO EXCEPTIONS
Auction Description
Case 1175 Tractor, 3pt, pto, showing 5,708 hrs
Steiger Bearcat ST220, Dual Rear Hydraulics, showing 3,291 hours
Crust Buster 20' Tandem Disc
Case Tractor, 3pt, pto
Studebaker Winch Truck w/ Garwood Winch, Gas, showing 5,371 miles
Oliver, pto, 3 Rear Hydraulics, DSL, showing 3,749 hours
John Deere Turbo 8820 Combine, Large Header
Oliver 62 Model Square Baler
Case Propane Tractor, Model G15913, 3pt, pto, Rear Hydraulics, showing 1,947 hours
Ford 800, 3pt, pto, showing 2,200 hours
Ford Tractor, 3pt, pto
Pickup Bed Trailer w/ Fuel Tank & Elec. Pump
18' Gooseneck Trailer, 3 axle, All Steel Floor
Header Trailer
Graham 28' Chisel
Massey Ferguson Z134 Tractor, 3pt, pto, showing 2,840 hrs
Solid Stand 30 Wheat Drill, Great Plains
Miller 18'
Hoeme Chisel
Versatile 20 Pull Type Swather
Fordson Tractor, for parts
Oliver 1800 Tractor, Propane, for parts
Krause 1480 Offset Disc.
Big Ox Ripper
Case 8 Bottom MoBoard
Oliver Tractor for parts
Vintage Gas Pump
Several Yard Implements
T-Posts
Barbed Wire
GMC 4000 Wheat Truck, DSL, Single Wheel, Runs All Steel Bed, showing 43,447, miles, 3,367 hours
Ford 600 Wheat Truck, Gas, Dual Axle, All Steel Bed, showing 50,296 miles
John Deere 3pt Picker, Model E0400
Miller Welder on Trailer
Pickup Bed Trailer, full of tin
Massey Ferguson 65 Tractor, Gas, 3pt, pto, Motor #GB176, showing 6,486 hours
Fuel Tank w/ Elec. Pump on Trailer
Case DSL Tractor, Rear Hydraulics, showing 4,351 hours
Oliver Hay Rake
2 – Timken Bearing 3pt Post Hole Diggers
Oliver 720 Square Baler
Homemade Spray Rig on Trailer, 500 gal.
Oliver 620 Square Baler, Gas Motor
3pt 6' Tiller
Case 102F Tractor w/Front End Loader, Rear Hydraulics, showing 1,507 hours
250 gal Propane Tank on Trailer
3pt Planter
Pickup Bed Trailer, Loaded w/ Wood
Steel Flatbed
3pt 2 Bottom MoBoard
Case Propane Tractor, with Case Planter
1983 F250, 2wd, Auto, Propane, showing 84 miles
Corvair Chevy Truck 60's – 70's Model
5 Window Chevy Pickup
2 Door Chevy Nova
1999 Chevy 1500, 2wd, Auto
Case Tractor w/ Case 550 Loader
Oliver Tractor for Parts
Several Power & Hand Tools
Chevy Pickup Bed Trailer
Steel Wheel Wheat Dril
250 gallon Propane Tank
Several Brush Beaters
Several 3pt Implements
Craftsman Yard Tractor Implements, Blade, Disc, Chisel, Plow
Engine Hoist
Ford Angle Blade
Personal Property Auction Terms & Conditions
PERSONAL PROPERTY Terms: Smith & Co. Auction & Realty, Inc. is not responsible for any errors in bids, omissions of bids, or failure to execute bids and shall have no liability to any bidder for any technical or other failure associated with the internet. There will be no options for refunds of any type. All sales are final. Cash, check and most major credit cards accepted. Sales tax is applicable unless a valid, current sales tax permit is presented prior to auction. Announcements made sale day supersede all prior advertising. All item s sold in their present condition with no warranties expressed or implied. Final responsibility rests with the buyer to assess the condition of items. It is not possible to adequately describe in text or photos an item that may show use and wear. We recommend you personally inspect all items, or enlist a trusted professional to do so on your behalf. Settlement must be made day of sale.