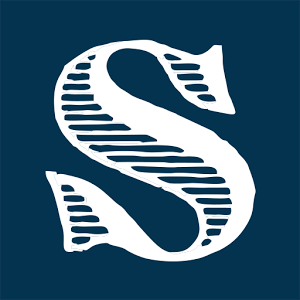 On-Line Only
Ends:
06/15/2022 7:00 pm
Location:
Smith & Co. Auction Facility; 10762 U.S. Hwy 412 Mooreland, Oklahoma 73852
View Sale Bill
Bid Online
Bidding from a phone or tablet? Try our bidding app!
Auction Preview
A preview will be held on Monday, June 13th from 1-5 p.m. at the Smith & Co. Auction Facility located in Mooreland.
Auction Details
This Online Only Auction will begin to close Wednesday, June 15th at 7 p.m. CST.
There will be a 2 minute soft close on each lot. A soft close prevents individuals from entering a bid at the very last second before an auction closes with the intent to prevent others from bidding higher. This means that if a bidder enters a bid within two minutes of the lot's initial closing time, a two-minute extension will be added on. The lot will not close until bidding is static for two minutes.
IF YOU HAVE A TAX NUMBER, PLEASE MAKE NOTE WHEN REGISTERING OR EMAIL US A COPY OF YOUR LICENSE TO ADMIN@SMITHCOAUCTIONS.COM. Otherwise, taxes will be applied to ALL purchases. If you wish to pay via check, that will also need to be noted under 'Auctioneer Notes'.
TIE BIDS: In the event there is a tie 'Max Bid', the item will be awarded to who placed the bid first.
Credit Cards will be processed immediately following the close of the auction unless stated otherwise. A 3% Buyer's Premium will be applied to ALL purchases.
Purchases cannot be removed from the auction site until paid for in full.
NO SHIPPING – NO DELIVERY – NO EXCEPTIONS
Auction Checkout/Pickup
Load Out ONE DAY ONLY Friday, June 17th 8 a.m. – 5 p.m.
Auction Description
Antique Mayflower Wood Cooking Stove
Antique Military Saddle w/ Bridle & Bit
Longhorn S.C.A Champion Saddle
Vintage Water Can, Bows, Stick Horses
Antique Singer Sewing Machine
Wagon Wheels
Antique Youth Desks
Guitars
Antique Irons
Costume Jewelry
Modified US M8 Flare Gun
Metal Stirrups
Antique Gas Irons
Western Statues
Horse Bits
Red Ryder Daisy BB Guns
Mickey Mouse & Snoopy Toys
Displays of Artifacts
Hotwheels, Tonka and other Metal Toys
John Deere Metal Tractors
Antique Desks
Tables
Cream Cans
Bench & Rocker made from Horseshoes
Wooden Wagon Wheels
Barrels
Antique Cultivator
Fairbanks Antique Scale
Family Grist Mill Grinder
Canada Dry Crate
Antique Snow Shoes
Antique Saws
Lighters and Misc. Tobacco Items
Camel Cigarette Items
Wood Cabinet
Military Bags
Ginding Wheel
Display Cases
Buckeye Wood Cabinet
Military Photo's, Posters, American Flag
Belt Buckles
Military Helmets
Animal Figurines
Cigar Boxes
Metal Car Banks
Several Hand Tools
Silverware & Dish Sets
Tins, Tea & Coffee Enamel Pots
Fishing Reels
Pictures – Western Themes and more
Several Old Bottles
Bird Houses
Coleman Camp Stove
Metal Cabinet w/Sliding Glass Doors
Pop-Up Canopies
Western Decor, Lamps
Vintage Wood Roping Dummy, Lariats, Halters
Doll House
Musical Equipment
Sports Gear, Skates Piggy Banks
Metal Horse Collars, Horns
Suit Cases, Hat Boxes, Tins
DeLaval Cream Separator
310 Simplex Jack, Chains,
File Cabinets
Breyer Toys
Yellow Crates, Keg, Jacks
Ammo Boxes
Steel Wheels
Personal Property Auction Terms & Conditions
PERSONAL PROPERTY Terms: Smith & Co. Auction & Realty, Inc. is not responsible for any errors in bids, omissions of bids, or failure to execute bids and shall have no liability to any bidder for any technical or other failure associated with the internet. There will be no options for refunds of any type. All sales are final. Cash, check and most major credit cards accepted. Sales tax is applicable unless a valid, current sales tax permit is presented prior to auction. Announcements made sale day supersede all prior advertising. All item s sold in their present condition with no warranties expressed or implied. Final responsibility rests with the buyer to assess the condition of items. It is not possible to adequately describe in text or photos an item that may show use and wear. We recommend you personally inspect all items, or enlist a trusted professional to do so on your behalf. Settlement must be made day of sale.